As told by Phil, dad of Oscar
My daily ride is about to get a bit longer………
As a parent of a premature baby whose initial journey into this world was pretty rough, we were blown away with the support that our whanau received while our child was being cared for. Now 5 years on it seems timely to give back.
Exactly five years after my son Oscar came home after spending the first month of his life in the Neonatal Intensive Care Unit, I'll be attempting to ride my mountain bike the length of New Zealand in a month, to raise funds for The Little Miracles Trust as part of the Tour Aotearoa.
It'll be a tough journey but nothing like those weeks after Oscar was born, when initially each day was uncertain and we didn't know how long it would be before we could bring him home. Like 10% of babies in New Zealand, Oscar was born premature, arriving 7 weeks early. It wasn't plain sailing – unfortunately he was born harbouring an infection that caused his temperature to rise so much he no longer needed his incubator. Finally, after 3 types of antibiotics and the support and care of all the NICU staff, he began to turn a corner and respond again to the world around him. We know we were one of the lucky families.
Starting February 22, 2020 I'll be travelling under my own power, unsupported and self sufficient, where as during Oscar's stay in hospital we had amazing support, from the NICU nurses and The Little Miracles Trust.  I'll be starting my ride from Cape Reinga at midday on Saturday Feb 22, and hope to be in Bluff before noon on Otago Anniversary day, March 23 (the day before my partner's 40th birthday!)
I'll be travelling relatively light, but will be carrying a tent etc for sleeping out most nights so will inevitably have a fair bit of gear strapped to my bike.  In order to keep it simple and not be over-burdened I won't be carrying a cooker, relying a lot on cafes and fast food.  Pedalling for 8 hours a day means I can eat as many pies as I like, with impunity!
Huge thanks to everyone who has donated to my fundraising effort so far, it's great to see so much generosity, and I really appreciate the words of encouragement too.  Stoked to be approaching my Givealittle target already, but Saturday is when the rubber hits the road. Or sand actually – the first day will be from Cape Reinga down the length of 90 Mile Beach, which isn't actually ninety miles but I'm sure it'll feel like it!
I'm often asked if I'm riding on my own: the answer is yes. And no. There are 100 of us starting Saturday 22nd, plus 100 the following day and about 100 per day for each of the previous five days, all riding at their own pace, all unsupported, and all with their own charities to fundraise for – there will always be someone to ride with. My pace needs to be over 100kms per day, about what I normally do over a week riding to work and home each day.  
All riders will be carrying SPOT trackers so our positions will be updated in real time on the Map Progress website,. You can track my progress during the Tour Aotearoa by following this link
If you're considering making a donation to a very good cause, please visit my Givealittle page
Thanks to Port Otago's generous offer to match what I raise, every dollar you contribute means two dollars will be going towards helping The Little Miracles Trust support seriously ill and premature babies and their families.
Did you know? 
The Little Miracles Trust doesn't receive any government funding, relying entirely on the generosity of the donations they receive. The main objectives of The Trust are to support the families, provide equipment, professional development for staff, and to aid neonatal medical research.  I'd love to be able to raise $1 for every kilometre I ride. If 20 people gave just 5 cents per km I pedal, together we could raise $3,000 to help The Little Miracles Trust provide crucial support for families of premature babies and better resource NICU.
ABOUT TOUR AOTEAROA
Tour Aotearoa is one of the world's great bikepacking trips: stretching 3,000 km from Cape Reinga to Bluff it follows a combination of cycle trails, tracks, paths and lanes connected by the most enjoyable country roads available.
The Tour Aotearoa route is designed to highlight the best New Zealand Cycle Trail Great Rides, Heartland Rides, and quiet back country roads. The route was/is designed by Jonathan Kennett, a New Zealand cycling guidebook writer.
A Tour Aotearoa Brevet event is also organised once every two years; 2066, 2018 and 2020. The 2020 event starts in waves of 100 people per day spread from 17 February to 8 March. Rider are supposed to take no more than 30 days to finish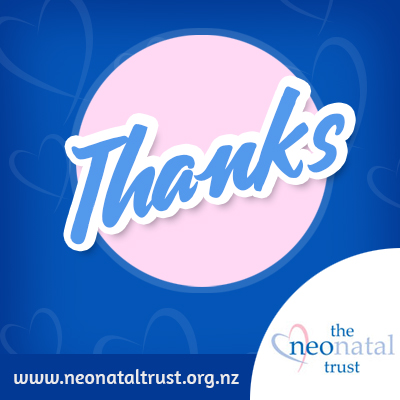 *******************
Thanks so much for all your support and being one of our Neonatal Heroes Phil!,   
We wish you all the very best with your journey, we know you've got this and look forward to being able to track your progress as you go!
Interested in how The Little Miracles Trust supports families going through the stress and anxiety of a neonatal journey?  
Here's a gallery of support examples.