As told by mum Amanda
Our story may be different to many others that you read about. We certainly felt slightly out of place for a time, but then we were reassured and so well cared for by the wonderful team at Christchurch that we soon forgot our initial feelings.
My second pregnancy had gone very well. I had even gone into labour all by myself, which was an achievement in itself as baby one required an induction, membrane sweep, induction, water break, and threaten of c section to finally decide it was time to be born!
Labour was progressing, and we had planned to have a water birth at Burwood hospital. The time came to head over and meet the midwife, although on arrival she thought contractions were not far enough along to get in pool. So we waited and watched the water!
Finally, it was time to get in – yay! With my contractions still 6 minutes apart, my midwife was surprised when I said that the baby was coming NOW! Moments later, baby boy's head was born. However, there was not another contraction for about 6 minutes. I was in the pool, baby's head born, with the midwife watching to make sure he was not breathing in the water. Finally, he arrived. He took a few moments to realise the ordeal was over and he was born. He was a
healthy 8lb baby boy.
Skin to skin time was beautiful, but then we noticed that he was having some difficulties breathing, and he was beginning to become covered in an odd rash. Baby was taken to an incubator and oxygen was pumped in for him to breathe. The nurses at Burwood decided to call NICU. They arrived and took over. The next thing we knew he was in an ambulance on route to Christchurch Women's Hospital. I was in the car with my husband not knowing what was going on. 
We arrived not long after our son had, and had to be checked in by nurses. Finally, it was time to see him again. He had heart monitors on, oxygen tubes attached, and was in an incubator. The whole thing was pretty scary. We couldn't give him a cuddle— we could only watch.
Then we noticed that there were other babies in the same room, except they were tiny!  Our "wee" boy looked huge!  The nurses advised that they did not have any nappies that would fit him, or hats or booties. Man did we feel like we were in the wrong place!  But the nurses were amazing. They looked after baby boy and made sure that we were ok. They settled me into a room on the same ward and updated me with information on baby after I had a sleep. The next day we were able to give him brief cuddles, but the attachments needed to stay on. He also needed to go back to the incubator for periods after a cuddle. 
They told us that he was born with wet lungs, which happened, they thought, due to being born while contractions were still so far apart. In essence, he had not been wrung out enough during birth. They told us that he would most likely have respiratory issues for the rest of his life. He was in the incubator to dry him out and they did not know what the rash was from. We stayed in NICU for a week.
12 years later our "baby boy" is nearly a teenager. He has had many health issues, including croup that he continues to get even now, asthma, hay fever, and food allergies among many others. But you know what? He is alive, he gives everything a go and has such high expectations of himself with everything he does. He is a fighter and we couldn't be more proud of him. 
NICU was a scary start, but we were so glad that he was able to go there and he be given a chance. The nurses and doctors were amazing. Last month as a family, we knitted some beanies for the babies of NICU.  Our "Baby boy" joined in and was really happy to try something new and complete some cute hats for the babies!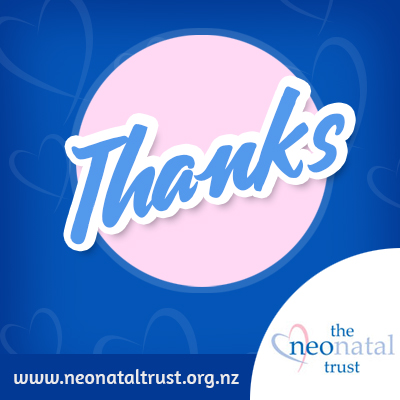 ** Thanks for sharing your story Amanda! ***
We get a lot of positive feedback from families in a neonatal unit who read these stories and feel strength, hope and positivity knowing that they are not alone going through these experiences and feeling certain emotions.
If you would like to discuss sharing the story of your neonatal journey, we'd love to hear from you. Please email info@littlemiraclestrust.org.nz 
Interested in how The Little Miracles Trust supports families going through the stress and anxiety of a neonatal journey?  
Here's a gallery of support examples.