As told by mum Danielle
It has been 21 years since our firstborn, a boy, made his early entrance into the world on the 26th of August, 1997. After going into labour at 24 weeks gestation, I was flown from Marlborough to Wellington and admitted into hospital on complete bed rest. At 27.5 weeks gestation there was no holding this baby back, but thankfully we had enough time to administer 2–3 lots of steroids to mature those little lungs while in utero.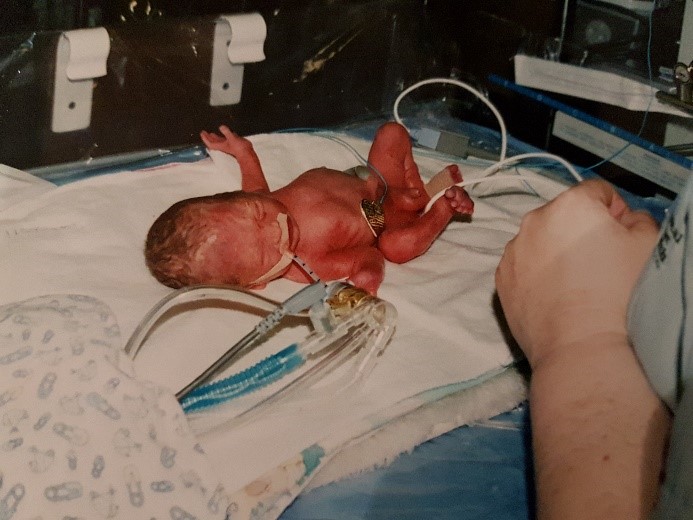 It was a shock, nothing like the normal pregnancy that everyone expects where everyone smiles and mum gets to cuddle her new bundle of joy. Reality was a different story, being flown from your home town to a big city away from family and friends, and having 14 medical people in the delivery surgical room to help your little, quiet, blue baby have a chance at life…
Well, 21 years on and looking back, yes that did happen to us. Our son was delayed in growth for the first couple of years of his life. He was breathing on his own after 24 hours and did require 1 blood transfusion. I was one of those determined and lucky mums who expressed and managed to breastfeed this little fella for the first 16 months of his life. We also went on to have a full-term sibling 5 ½ years later, so it is not always a repeat experience.
We were lucky our son was born early but not sick. I remember getting into the lift and seeing another couple with a son around 3 years old and thinking, how is our baby ever going to grow into a little boy? Well he did. We were protective of this little man for the first year of his life, trying to keep him away from sickness and I think everyone understood. I learnt not to expect or compare his journey to that of any other full-term baby. He did everything in his own time.
We transferred back to Marlborough when he was 34 weeks gestation (just when his ear cartilage was hardening) a scary time cutting that cord of support from the fantastic medical staff that we had grown to know so very well. To leave my room at Ronald MacDonald house and return home was scary. After only visiting home once for 36 hours in that 10 weeks, life had changed so much. But accepting this and just concentrating on what was best for our son became our priority.
Harrison came home with his very proud parents at 38.1 weeks gestation and life with a newborn began. It was a blur, but one marked with precious photos so that now we can look back and see how our amazing young man, who has recently turned 21, has transformed.
After 2 years of age Harrison was walking, starting to talk and enjoying life. He has done everything any child does… went to kindergarten, primary school, played keyboard, drums, did swimming lessons, played football, cricket, did hip hop dancing. Being born premature does not necessarily need to hold them back, they can catch up. They are determined. Our son fell in love with flying from such a small age, we believe around 3 years. He has always been one for giving things a try and has succeeded with hard work in academic studies. He has completed NCEA Levels 1-3 with an overall Merit pass studying Maths, English, P.E, Art, Geography & Physics. He is now just a couple of months away from gaining his qualifications as a commercial pilot and instructing new pilots in the art of flying.
This is not necessarily what you are thinking about while going through the stressful time of having a premature baby, but it is so important for you to know that with love and patience your tiny little bundle of joy will grow up eventually, and you will be so proud of them.
** Thanks for sharing your story Danielle! ***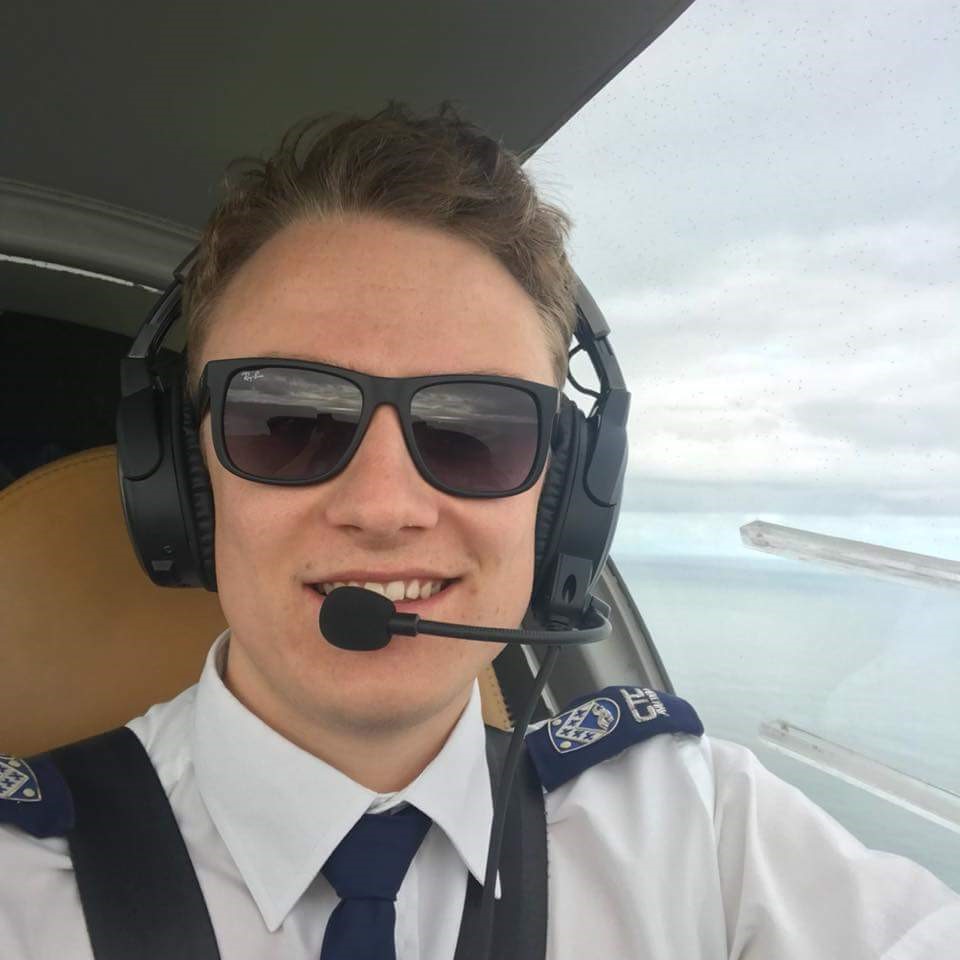 We get a lot of positive feedback from families in a neonatal unit who read these stories and feel strength, hope and positivity knowing that they are not alone going through these experiences and feeling certain emotions.
If you would like to discuss sharing the story of your neonatal journey, we'd love to hear from you. Please email info@littlemiraclestrust.org.nz 
Interested in how The Little Miracles Trust supports families going through the stress and anxiety of a neonatal journey?  
Here's a gallery of support examples.