One of the hardest things about having a prem baby is not being able to give them a cuddle. When Greytown couple Helen and Alistair Haslett's baby Naomi was born eight weeks premature last September, Helen was not able to hold her until a few days after the birth and Alistair had to wait weeks. It was a tough for the whole family seeing Naomi so helpless.
Naomi Haslett was born two months premature over a year ago and now she is inspiring a Neonatal Trust fundraising campaign. "You just have to keep going and you only think about how hard it was afterwards. It could have been so much worse," Helen said. Now Naomi is flourishing and the Hasletts are able to look back on the wonderful support they had over the difficult time which surely kept both mother and baby alive.
The family is promoting a fundraiser through their Masterton business for the Little Miracles Trust so that other families with premature babies can get its support.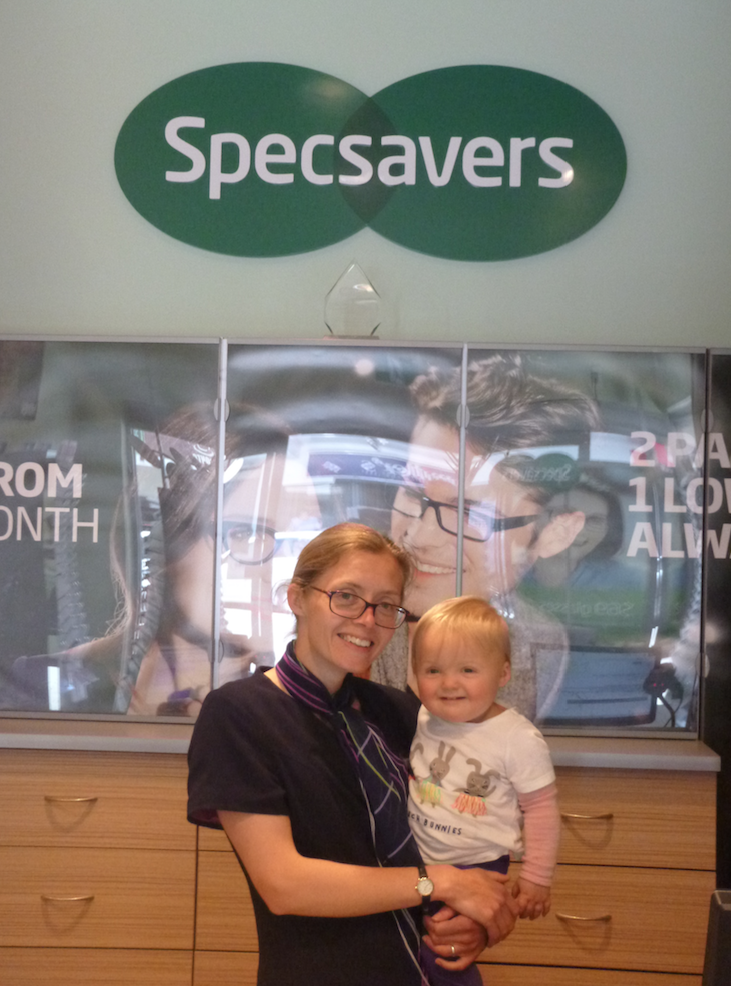 Helen is an optometrist and co-owner of Specsavers Masterton and during World Prematurity Day on Friday November 17, the business  will be holding a fundraising drive for the Little Miracles Trust and will also donate $10 to the charity for every order of glasses sold. 
Read the full article on Stuff.co.nz here
**************************************
Thanks Helen – your support raising awareness and funds is greatly appreciated! Your help will help us to provide more of this support to other families.