We're raising funds in order to deliver our support of families going through the stress and anxiety of a neonatal journey. Through the wonderful support of Fujitsu, Sir Richard and Lady Tania Taylor (Patrons of The Little Miracles Trust) and Emily Writes we have loaded some auctions timed to finish on, or just after, Mothers day (Sunday 14th May).  All proceeds from these auctions will go directly to The Little Miracles Trust.
Do you, or someone you know, need a heating solution?  Get the best and support The Little Miracles Trust at the same time!
For movie fans, get a signed copy of the beautiful 'The Art of film magic' 
Copies of 'Rants in the Dark' by popular blogger provides a great read for you, or a gift for someone you know.
Read below for more details . . .

FUJITSU'S BREAKTHROUGH e3™ HEAT PUMP INCLUDING INSTALLATION
Valued at $3,000 (including installation) 
Features of Fujitsu's super-efficient e3 heat pump include: 
• Superb energy efficiency 
• Advanced Healthy Air Filters 
• Human Sensor for extra power savings 
• First heat pump with quiet mode inside and outside 
• Many more breakthrough new features 
• Recommended by Asthma New Zealand 
The Fujitsu e3 series heat pumps from Fujitsu use the latest thermodynamic system to heat and cool your home environment very efficiently. That means better value heating. Even better, the system is a an environmental improvement on previous heat pump systems with reduced global warming potential as well as zero ozone depletion potential. For more information go to http://www.fujitsugeneral.co.nz/heat-pumps. Nationwide installation by an accredited installer is included along with NZ's longest manufacturer's full parts and labour warranty (6 years). 
This auction is courtesy of Fujitsu Heat Pumps New Zealand – proud supporters of The Little Miracles Trust. View the auction here.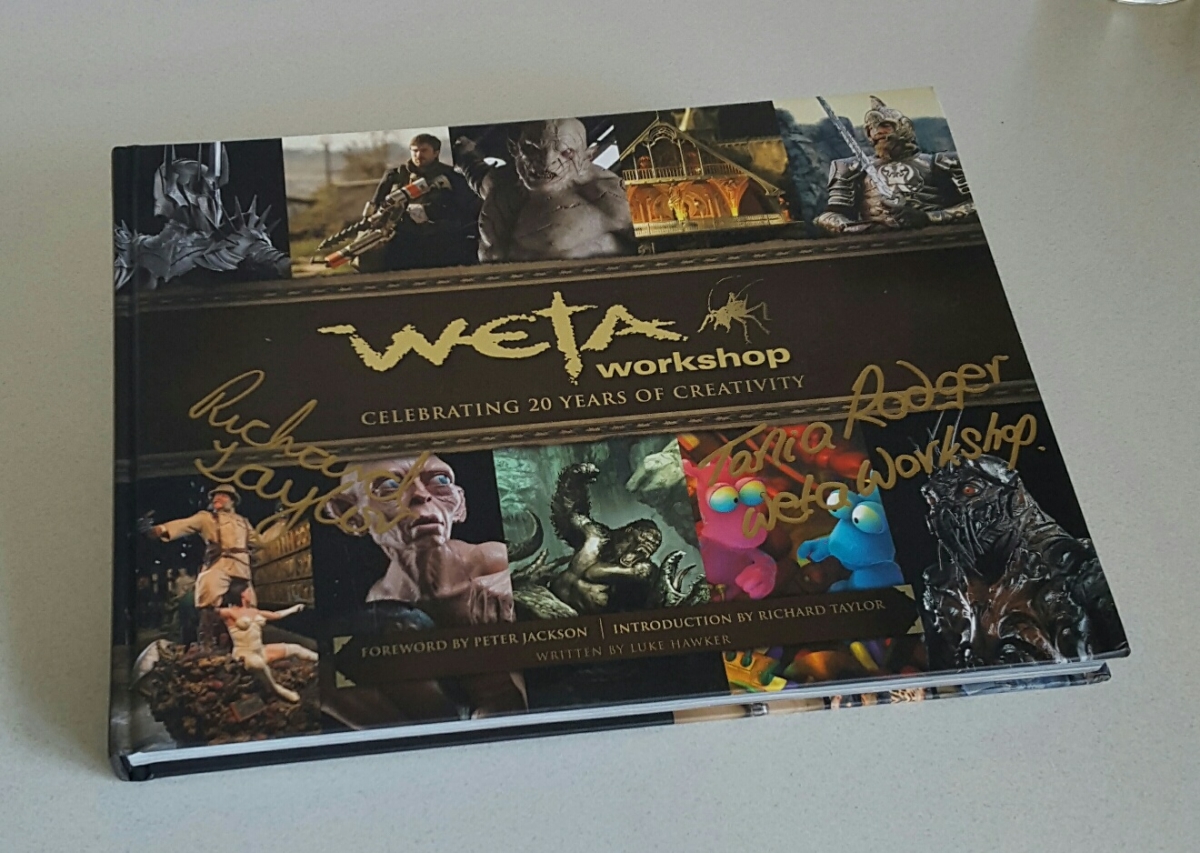 Signed copy of 'The Art of Film magic – 20 years of WETA'
This deluxe slipcased two-volume set is an insider's tour of twenty years of film-making magic at Weta Workshop and Weta Digital, the creative companies behind such celebrated films as The Lord of the Rings, Avatar, The Avengers, King Kong, District 9 and The Hobbit. 
Brimming with never-before-published content, including concept designs, sketches, making of and behind-the-scenes imagery, along with interview material from cast and crew members, it is a stunning look at how the costumes, creatures and characters, weaponry, and visual effects are created for some of the world's most iconic films 
A beautiful set that is signed by Richard and Tania Taylor, co-owners and co-founders of Weta Workshop and Patrons of The Little Miracles Trust.  View the auction here.
'Rants in the Dark' – Signed copy, with personal message
A special gift for a recent mother, a mother to be, or just someone who likes a good read and a good laugh? 
'Rants in the Dark' – From one tired mama to another is must-have for all new parents and parents-to-be. Popular blogger Emily Writes gives words of encouragement to sleep-deprived parents everywhere. 
With two small boys, both non-sleepers, Emily finds herself awake in the wee small hours night after night. Her writing is often done then, and she offers her own often hilarious and always heart-warming experiences to other exhausted parents. She describes the frustrations as well as the tender moments of real parenting, as opposed to what you thought it was going to be like, or what well-meaning advice-givers tell you it should be like. A must-have for all new parents and parents-to-be. 
Emily's blogs have been wildly popular, as have her on-line columns with The Spinoff Parents, The New Zealand Herald and New Zealand Woman's Weekly. 
*** Reviews **** 
"I cried as much as a I laughed out loud. Emily has a way of vocalising every wish, hope and frustration as a parent, so much more eloquently than anybody else. 'Always Our Babies' puts in to words the bittersweet experience every parent simultaneously loves and dreads at the same time – our children growing up." 
"Emily insists the book isn't a parenting manual or about giving parents advice. But I disagree. By opening her heart and speaking with both truth and humour, she's giving parents permission to do the same about the crazy, messy thing we call parenting. Her openness, honesty, kindness and her love for her family will inspire readers." 
"Rants in the Dark is going to become my go-to baby shower gift from now on." 
View the auction here.