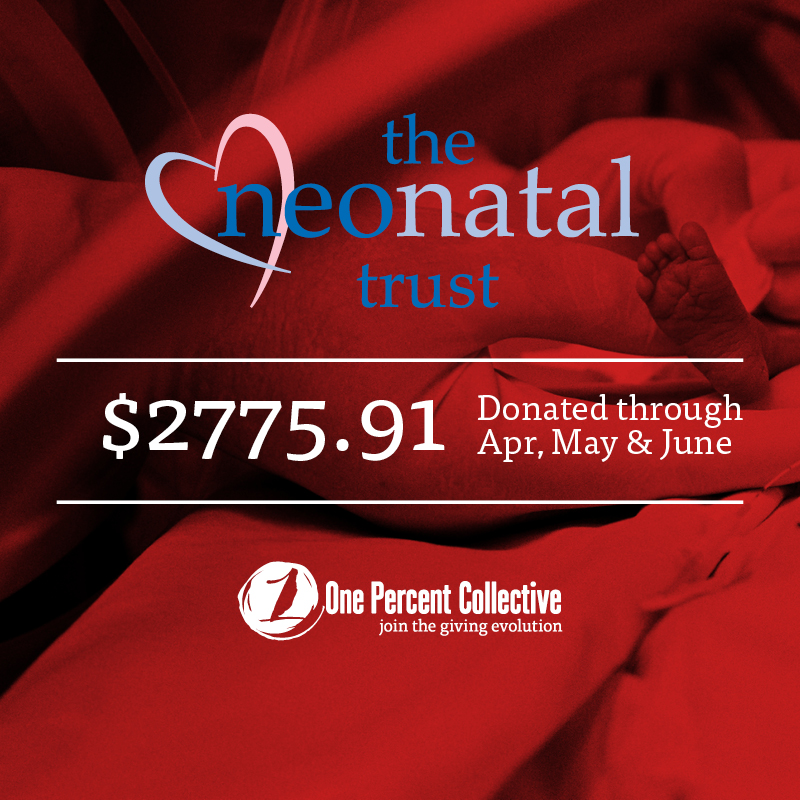 Our HUGE thanks go to all of our wonderful One Percent Collective supporters!  In the 3 months April, May and June, between them they donated $2,755.91 which will help to ensure that more of this support happens!  
HOW DOES IT WORK FOR THE NEONATAL TRUST?
People join the One Percent Collective and select The Little Miracles Trust as a recipient of their regular giving
 
Their chosen amount per week, or per month, is given to One Percent Collective 
 
One Percent Collective look after all the donation receipts and admin, so we can spend more time on supporting neonatal families
 
Every quarter, One Percent Collective transfer the funds to The Little Miracles Trust. 
And, it doesn't stop there. All the while, they do presentations and talks to spread the word on generosity and giving, and also host cool events for their supporters to enjoy.
This is a fantasic organisation and one which we are truly privileged to be involved with. Learn more about them here: www.onepercentcollective.org
 
ONE PERCENT COLLECTIVE . . . 
Our $2,755.91 is part of a total of  an incredible total of $33,009.83 that was raised and donated to all One Percent Partner Charities. This is a fantastic result and a credit to the hard work of One Percent Collective team. A HUGE thanks to all the One Percent Collective Members, Staff, Supporters and Board – plus all those generous organisations and people who support their great events, information sharing, etc!