A consistent theme we encounter is the special people involved (in the care of neonatal babies and the wider support of the families). We're extremely grateful to all those who provide their ideas, time, support and donations to The Little Miracles Trust.
It's time to highlight these great people with a regular profile piece. We start with the wonderful Kaye Wilson who has helped for a number of years, in a number of different ways . . .  
Volunteer profile, Kaye Wilson
1.    What have you done in your role as a Volunteer for The Little Miracles Trust?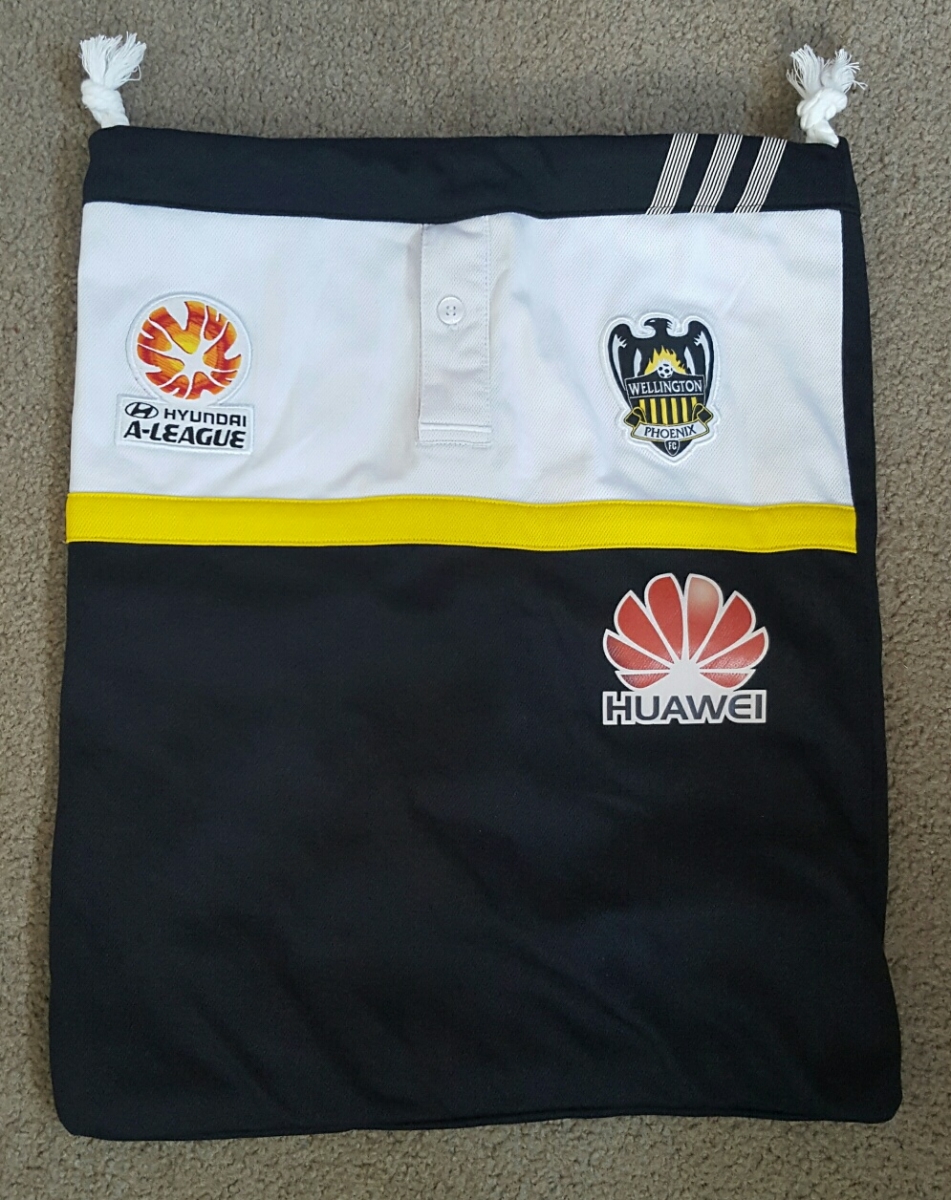 Most recently I have been a collector at the Phoenix football match at Westpac Stadium, but my major contribution to The Little Miracles Trust is sewing.  I have made drawstring sports bags from recycled rugby/football jerseys and shorts. These have been raffled at events with the proceeds going to the Trust.  Last year I also made about 500 muslin wash cloths, and have just recently made muslin wraps.  
Six years ago I managed to raise $1,800 for the Trust when I ran the Auckland Half Marathon. 
  
To the right, one of the great sports bags created by Kaye – this one from recycled gear from neonatal dad Ben Sigmund
2.    How did you come to volunteer for The Little Miracles Trust?
I am a firm believer in that what goes around comes around.  I like to give back to those that have helped me.  Our daughter spent a month in Christchurch and Wellington NICU's in 2008.  She was born 9 weeks premature, while we were on holiday in the South Island.  It was a traumatic time, especially being air lifted back to Wellington on day 4.  
I think I'm still dealing with the trauma of our daughter's birth and helping the Trust is helping me deal with that.  Our journey started with an ambulance ride in the middle of the night to Christchurch, and our daughter being born later that evening at 2 kg (good weight for gestation).  She really wanted to be a Cantabrian!  She came out crying but was soon on CPAP for 48 hrs.  She lost a lot of birth weight and was jaundiced so had to have some interventions which was concerning.  The DHBs wanted to get us home asap so the Life Flight Trust air ambulance came to collect us when bubs was 4 days old.  Bub started to thrive and made her way through NICU.  We were discharged at 32 days.  She is now 8 years and wants to do everything early and as fast as possible.  She is a real joy and an absolute treasure!  
3.    What is your favourite part of volunteering for The Little Miracles Trust?
Giving back to those that have helped me.  
4.    What do you do when you aren't volunteering for The Little Miracles Trust?
I love to sew.  I'm an active relaxer so I always have something on the go, whether it is a quilt, clothes, craft, knitting or cross-stitch.  I'm currently knitting a jumper for a work colleague, as well as making a cot quilt for a friend about to have a baby boy.  
I have recently found a love for CrossFit.  I've been going to the gym for years (mainly spin classes which I love) but CrossFit is the new love in my life.  It is bloody hard work, but I just love it!  It has me out of bed most mornings at 5.00am for 5.30am class.  This might seem a bit crazy but I have really found myself (physically and mentally) in these classes.  I've also entered the Queenstown Half Marathon in November, so I guess I had better start training!
I also work full time for a government agency as a Senior Analyst. It's in the health area and I'm passionate about what we do and my piece in the complex health puzzle.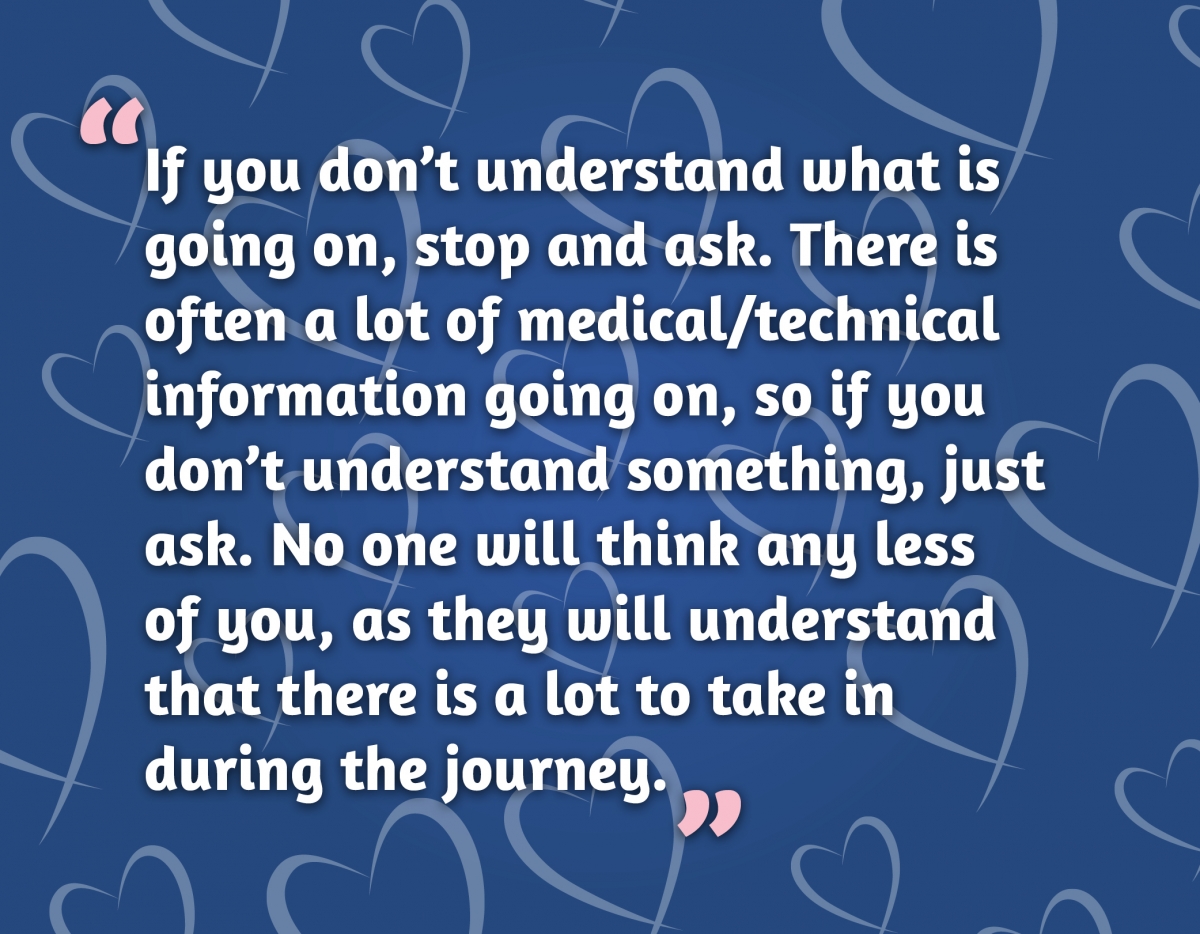 5.    What advice would you give to someone who is currently on a neonatal journey?
Ask for help where ever and whenever you can.  Your family, friends and work colleagues want to help, so take advantage.  Whether this is to get a friend to make and deliver you dinner, or to sit with your little one while you rest, or to just to listen to your story as you download what is happening for you – it is important to get your words out so you can deal with what is going on in the now.  
Keep a blog of your journey and take lots of photos.  You will look back on it in the years to come, and it is good for your little one to see their start at life as they grow older.  My Miss 8 just loves looking at her photos and hearing her story.  
If you don't understand what is going on, stop and ask.  There is often a lot of medical/technical information going on, so if you don't understand something, just ask.  No one will think any less of you, as they will understand that there is a lot to take in during the journey.  
6.    What do you wish other people knew about The Little Miracles Trust?
They are there to help our journey through NICU, and in the transition to home, that bit much easier.  They are the best place to buy breast pumps and all the accessories.  All the hand knitted goodies are great too – all 100% wool and made with loving care by volunteers.  The Trust provide all the extras in NICU that make your stay so much better – like the feeding chairs and breast pumps.  They also have the best Christmas Parties!  In Wellington, Santa usually turns up at the venue in the Rescue Helicopter.  What a treat for the young ones (and us oldies too).  
7.    What might someone be surprised to know about you?
I'm a closet bogun, but I guess you get that from growing up in Mid-Canterbury in the 70's and 80's.  I'm a trained primary school teacher; I have an irrational fear of snakes (can't even see a photo in a book), I've plucked wool off dead sheep, can catch a mouse in my bare hands; won prizes on the 90's TV show The Price is Right and have blacked out when parachuting.  
8.    How many other people do you know who have had a neonatal experience?
I know about a dozen people that have had a neonatal experience.  The experiences range from only a few days, to extended stays for months.  We are all so grateful to those who helped us along the journey.  
9.    What other volunteering have you done, if any? 
I was on the Board of Endometriosis New Zealand for a number of years.  I was also a committee member of the Wellington Endometriosis Support group for a long time.  
For links to other Volunteer profiles, FAQs and details of how you can help, head here.
Kaye, daughter CJ and husband Malcolm collecting at the Wellington Phoenix game at Westpac Stadium in April 2016.