24 weeks & 5 days, 545 grams
After moving back from the UK, my partner and I were recently engaged, and were thinking about starting a family. I have Chronic Kidney Disease (CKD), so after meeting with my Renal Specialist to discuss pregnancy with CKD, I changed to more 'pregnancy friendly' medications, and was told if we were to get pregnant then the chances of having a premature baby were pretty high. No problem right, the baby would just stay in NICU until its due date and then would come home.  I could handle that…
Within a month we were pregnant, and from 12 weeks onwards I had terrible swelling in my legs. Our baby was due at the end of February, and I remember joking to my fiancée that we might have a Christmas or New Years' baby….little did I know that it would actually be the beginning of November.
At our 20 week scan we found out we were having a little girl.  By this stage I was going in for weekly blood tests and was monitoring my blood pressure at home.  By 22 weeks I was feeling pretty bad, and I remember my obstetrician blatantly telling me 'if baby comes now, it will not survive' so I took a week off work on bed rest, just in case.
Week 24, and I was feeling somewhat better and decided to go back to work.  I was all ready, in my work clothes, and thought I'd better take my blood pressure, it was sky high.  I called my obstetrician and he looked up my bloods and told me to forget about work, 'get yourself to the delivery suite now, and I'll meet you there'.  I spent three days in the delivery suite, with my blood pressure getting higher and higher and my kidney function dropping.  I wanted to make it to 25 weeks, as I knew with every passing day her odds of survival increased, however unfortunately the opposite was happening for me.  24 weeks and 5 days and that was all my body could cope with. Baby needed to come out. 
I remember feeling terrified while being wheeled into the operating room. It was all about to become very real.  I was only five and a half months pregnant, how was this happening NOW?  There were so many people in the operating theatre; it felt quite overwhelming that they were all there for me and my baby.  And then with a great gush, my waters were broken and my obstetrician was suddenly holding the tiniest baby I had ever seen in his hands. I saw her just for a moment and then she was whisked away.  'Go with her, don't let her out of your sight' I said to my fiancée, instantly feeling an overwhelming urge to protect  her, yet at the same time feeling totally helpless while lying there on the operating table.
Kayla was only a tiny 545 grams. Her skin was translucent, she was covered in a furry down, and her eyes were fused shut. I thought she was the most beautiful thing I had ever seen – those 'mummy hormones' worked wonders! 
I spent two nights in ICU, a few nights back in delivery suite, and then was transferred to the renal ward.  Two blood transfusions, unable to walk for the first week because of my blood pressure, fainted once, suspected blood clot, and then finally 16 days later discharged.
For Kayla however, her hospital stay was a lot longer. 117 days until discharge.  It was a rollercoaster ride. You would leave at the end of one day ecstatic because she would be doing so well, only to return the following day to find she was extremely unwell.  Nerves became frazzled. Sleep was limited. Nurses became friends and every day was the same.  I lived in the NICU bubble, going through the motions – kangaroo cuddles, and doing her 'cares'.  It was never enough.  She was still not really mine; I shared her with the hospital staff.  And for every one of those 117 days my heart, and every ounce of my being, ached for her. 
The last few weeks of Kayla's stay were hard.  The whole time I had been told to expect for her to be in the NICU until around her due date.  However once that day came and went, I realised that the only plan I had been holding onto to get me through, had gone out the window.  What I didn't realise then was that EVERY plan I had for being a new mum would go out the window for that first year that she was home. 
I had imagined that once her due date had passed and we had left the NICU she would be "better" and just like any other full-term baby. I imagined having a  'welcome home party' to make up for the fact that  I never had a baby shower, and finally being able to show her off to friends, go to coffee groups, and doing all the cliché new mom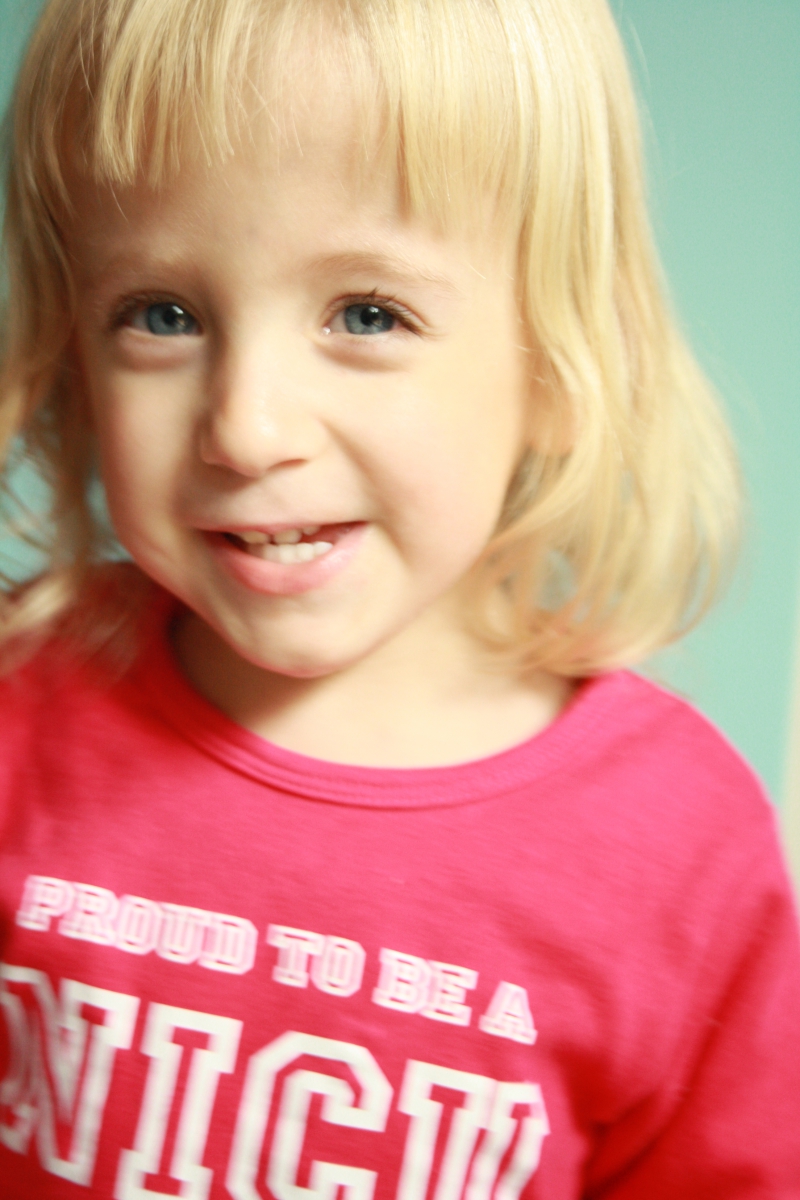 things.  Unfortunately however, bringing a premature baby home is quite different, and for the first few months can be very isolating.  We had to keep visitors to a minimum as her immune system was still so vulnerable, and each day revolved around expressing and then tube feeding her. The nights were filled with broken sleeps, waking every few hours just to check she was still breathing.  The hard part was not over; we were now just doing it without the support of the incredible NICU nurses and doctors.
Thankfully, two and a half years later, and those days are behind us. Kayla is a beautiful, happy, healthy little girl. She is still tiny (9kg), but she's tube-free and she is eating more and more each day.    We now do the coffee groups and the other 'regular mum' things.  Kayla loves music, swimming, and running around, just like any other toddler her age.  We also have a great support network of other 'premmie mums' who are amazing to talk to, vent to, and share our small milestones which only premmie parents understand. 
We are so thankful to the staff at the Wellington NICU for taking such wonderful care of our precious little girl for the first four months of her life.  Without them, she wouldn't be here, and she is our whole world now.