Volunteers are an extremely important part of our team and are vital for the continued support of neonatal families. 
You don't have to have had a baby in a neonatal unit to get involved as a volunteer.  You might want to support some of the regular ongoing support activities of The Little Miracles Trust like writing newsletters or website content, managing our database of volunteers, or just help us from time to time as you can with running events and fundraising.
Whatever contribution you can make, big or small, your help is welcomed and appreciated!
The Little Miracles Trust has a range of opportunities for volunteers and the level of commitment is completely up to you.   We will help match your valuable skills, interests and availability with one of our opportunities to support others. Here's some examples of how you can help:
Knitting / Sewing
Knitters and/or sewers are a required for creating items such as blankets, sheets, muslins, hats and booties for our precious babies.  See further details and patterns below.
Baking
Baking is gratefully received for World Prematurity Day and other events
Raising Awareness
When we have events, or are generally looking to raise awareness, it's great to have help handing out fliers and contacts local organisations
Collecting
We have several opportunities per year that require collectors to help us raise awareness and raise funds
If you feel you are able to volunteer for us, we would love to hear from you!  Please email us and provide us with your name and the area of New Zealand you live in. Someone will be in touch with you to learn a bit more about you.
Calling all crafty folk!
Looking for something crafty to do? Got a friend or family member who's keen to support or learn a new skill? You can do this and support some of New Zealand's tiniest and most vulnerable babies at the same time!
You don't need to be an expert, there are plenty of easy, simple projects for all abilities, download our PDF here
Quilts
Quilt fabric should be 100% cotton and measure approximately 80cm x 80cm
Please use machine washable batting so it doesn't shrink in the industrial wash and no embellishments e.g. buttons or ribbon
Incubator covers  (Isolette Covers)
Incubator covers are 1mx1.2m. The outside fabric can be any pattern of your choice and preferably a plain darker colour on the underneath side so as to protect baby's eyes from light and visual stimulation. They don't necessarily need to be quilted but preferably double weighted so they don't slip.  However, if you do decide to use batting, please ensure it is machine washable so it doesn't shrink in the industrial wash. No embellishments please e.g. buttons or ribbon
Cot sheets
Please make these from 100% brushed cotton (flannelette), measuring approximately 110x70cms
Muslins
100% cotton muslin measuring approximately 90x60cms with a simple overlocked or bound/hemmed
Scent hearts
Scent Hearts are given to parents whose babies are cared for in some Neonatal Units in New Zealand. The hearts are made in pairs to give to mum to wear in her bra or dad to wear on his chest whilst they are apart from baby. The second heart is placed near baby so they can smell each other and feel loved.  The hearts are then swapped frequently to help maintain a bond.  Note: Nurses in the Unit will further instruct Parents on the use and handling of the Scent Hearts.
Wool is great for neonatal babies
Babies love wool!
Did you know 100% wool is a beautiful natural fibre that importantly is breathable? (unlike synthetics and acrylics, which can cause a baby to sweat and overheat).  Babies born early cannot regulate their own body heat and the use of wool is key to ensuring their body can focus on growing and developing.
What should I knit?
While 100% woollen items of all shapes and sizes are gratefully accepted, if you are considering knitting, please be aware that we often go through periods of time with an abundance of certain items, and much less of others.  It's also important to note that babies generally don't wear anything whilst they are in an incubator, it's not until they get into an open cot when they're a bit bigger that they are then able to wear clothing.  For this reason, please aim for closer to a new born sized garment.
At the moment we have a very large supply of smaller booties and beanies. The following items we have less of and would be greatfully received:
New born size cardigans
Cot / Bassinette size blankets, approx. 60 x 65cm in size
New born size singlets
Squares approximately 10cm x 10cm in size. These can then be sewn together to create blankets by our volunteers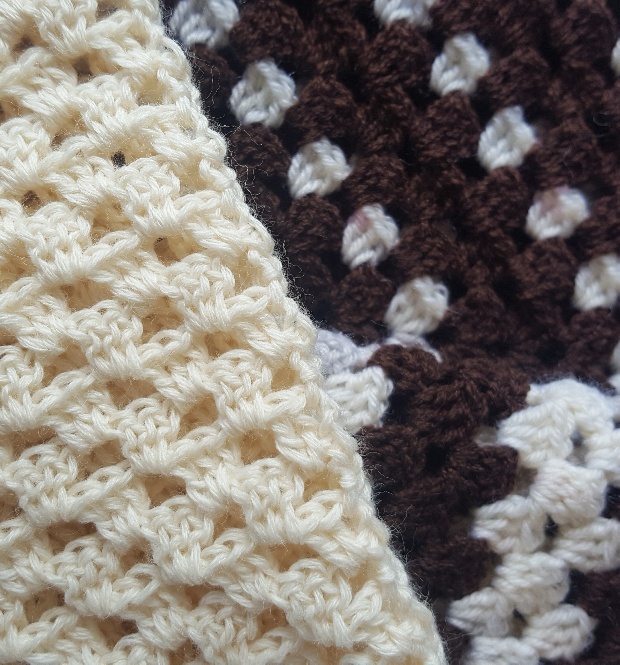 Some free patterns are available for you to download here, but you are welcome to use your own patterns too!
Garments can be posted to one the following addresses. We will then, as part of our co-ordination, distribute to the units most in need of the particular items:
The Little Miracles Trust, 9 Staithes Drive North, Whitby, Porirua 5024
The Little Miracles Trust, NICU Auckland City Hospital, Park Road, Auckland 1023
The Little Miracles Trust, 27 Mansel Avenue, Hamilton, 3216
The Little Miracles Trust, 21 Raranga Street, Marshland, Christchurch 8083
Do you accept crochet items?
Yes absolutely!  As long as it's made from 100% wool, we will gratefully receive crochet items
A massive thank you to all who knit to support neonatal families and their babies!  Be proud that your support helps to make a difficult start to life that little bit easier for families going through the stress and anxiety of a neonatal journey.
The benefits of knitting
Knitting and crocheting are often associated with friends and family. The craftwork in progress may be intended for a loved one or perhaps it is being created while in the company of friends, family or a social knitting group. Knitting is a fantastic hobby for individuals and the basic stitches are very easy to pick up.
The act of knitting is recommended to peoples of all genders and ages as it provides unexpected benefits for both physical and mental health – with the enjoyment and satisfaction factors on top of this.
Here are 5 things to know about knitting:
It can help with managing stress, anxiety, and depression
It keeps your brain healthy
It can help your motor skills
It is a meditative act
It instils pride upon completion
Read more details on the benefits, in a document easy to print or share, here.