Going through a neonatal journey can be a stressful experience. 
You may feel overwhelmed, lost, exhausted and emotionally drained after your baby has arrived, in circumstances which are often so far from those described in the pregnancy and birth books you may have read while you or your partner were pregnant. 
With this in mind, The Little Miracles Trust has published a booklet titled "What to expect when it wasn't what you expected" full of really useful survival tips from people who have been on a neonatal journey.  It includes what to expect on your arrival in the unit, what you can do for your baby while you are in the unit and what happens when you finally get to go home.
A copy of this book is available for you to download for FREE for everyone who enters a neonatal unit. With our support at different levels of maturity in different locations, and also with access available on phones and computers, we have also developed shorter specifically focused resources. A number of examples of the support and education material we've created with the help of graduate parents of a NICU and/or SCBU are: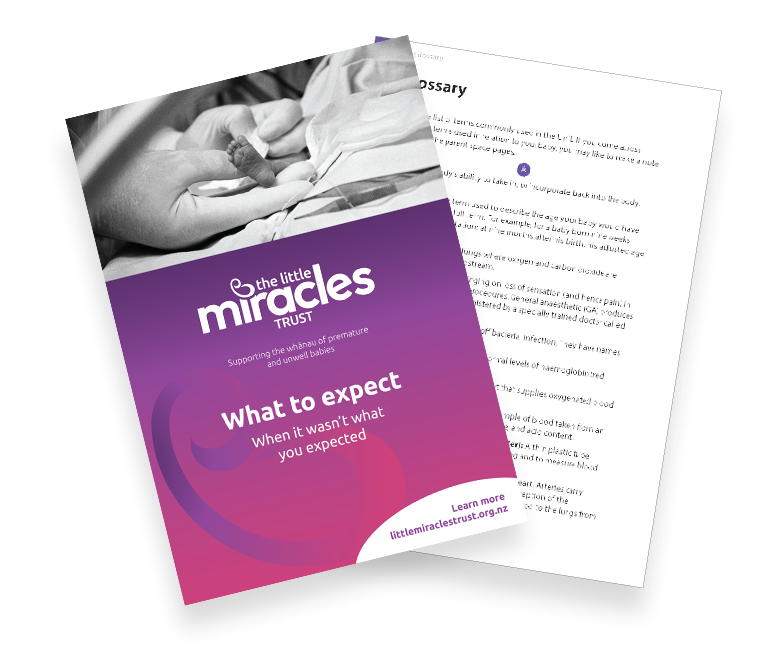 In addition to the support documents above, we help support families in a variety of different ways. To view a number of other examples of our support, head to this Facebook gallery. The support we provide for families is delivered in a number of different ways, all aimed at "making a difficult start to life that little bit easier". We are extremely grateful to our Partners, Supporters and Donators for their help that makes this support happen!