The Little Miracles Trust is a charitable trust and relies heavily on cash sponsorship, value-in-kind support and donations to deliver our much-needed services. We thank all of our incredible Partners for their ongoing and generous assistance.
Without their help, we could not provide our support to whānau of premature or sick full term babies as they make their journey through Neonatal Intensive Care, the transition home, and onwards.
The wider neonatal community is large, and is made up of individuals who are all consumers and in many cases business owners or in charge of purchasing decisions. Where possible, it would be great if you could consider supporting the great organisations below who support us.
The Little Miracles Trust is very fortunate to have the very generous support of Sir Richard and Lady Tania Taylor and their world-famous company Weta Workshop. Weta Workshop use its significant resources to facilitate raising funds and awareness for the Trust. Sir Richard and Lady Tania are the Patrons of the Trust and their support in this capacity is priceless.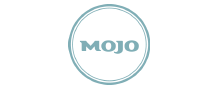 Mojo is one of New Zealand's leading coffee experiences. Founded in 2003 by Steve & Julie Gianoutsos, they now have 35 cafés in Wellington, Auckland, Christchurch, Palmerston North and Dunedin. Mojo continuously create innovative ways to support The Little Miracles Trust including their annual 'old phones for new lives' phone recycling programme. 
Mojo have a long history of support, previously they were a supporter of The Neonatal Trust (Wellington) which then grew into it becoming a Partner of The Little Miracles Trust.
One Percent Collective is a fantastic not-for-profit Kiwi organisation that makes it easy for anyone to donate regularly to charity. While donations are processed through One Percent Collective, 100% of the money goes directly to a donor's chosen charity or charities – as the One Percent Collective cover all transaction and processing costs. The One Percent Collective model of raising awareness and facilitating continual giving is perfect for a charity our size – as this type of support will enable us to free up time and focus our efforts on the thing which matters most: supporting families going through the stress of a neonatal journey (i.e., moving efforts from fundraising to support initiatives).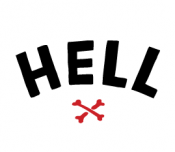 HELL Pizza believe in what we do, and have been strong community supporters for a number of years. Their products are made from free range ingredients and they have supported a number of good causes from Multiple Sclerosis Awareness Week to the recent Satan's Little Helper initiative, and more. A great company and fantastic people, they take a genuine interest in how we help neonatal families
and in 2020 raised over $68,000 for the Trust through the sales of their amazing Unholy Donut.
Matt Renner is an Information Technology Consultant with wide experience in business IT. Matt specialises in business solutions driven by web technology, but also has a keen interest in strategy and operations. The Little Miracles Trust is very grateful to have Matt Renner provide valuable information technology services to the Trust nationwide on a pro-bono basis.
Having a premature baby can leave parents in a fog of confusion. When the time comes to dress a Little and Fierce, it should be simple. When Laura's son Boston, was born at 28 weeks , he was the inspiration for creating practical premature outfits which accommodated monitoring cords and breathing apparatus. In a prem ward, the little steps are the big steps. They looked for the perfect celebratory outfit to celebrate their fierce little guy. One that said "look how adorable I am" while having easy access to his tiny feet to put on his monitoring probe. It didn't exist when they were in NICU, but they wanted it to exist for others. Therefore, they created the Little and Fierce range of clothing. For every premature item sold $1 is donated to The Little Miracles Trust.
We are honoured to be one of the 65 charities that partners with The Good Registry which exists to simplify giving by supporting worthy causes.  The Good Registry helps take the waste out of gift giving and replace it with kindness. Too many gifts end up in landfill along with all their wrapping paper and packaging, when that money could spread joy instead. This can be achieved by starting a registry, giving to a registry or purchasing a gift card with the proceeds being given to your charity of choice.

Bell Gully
Bell Gully is New Zealand's leading commercial law firm.  Through its comprehensive pro bono and community programme, it is fortunate to be able to support organisations in their efforts to benefit local communities.  The Little Miracles Trust is delighted to have received pro bono legal advice from Bell Gully over the past few years.
Sir Richard & Lady Tania Taylor
Co-owners and founders of Weta Workshop based in the Wellington suburb of Miramar, Richard and Tania Taylor are proud supporters of The Little Miracles Trust.  This comes from a personal experience earlier in their lives involving their child needing life-saving surgery as a baby, and the resulting care and support shown to them by the Wellington Neonatal Intensive Care Unit (NICU).
Richard and Tania continually support the work of the Trust in many capacities, and give very generously of their time to promote awareness and assist with fundraising activities.
Sir Richard was recognised as New Zealander of the Year in 2012.
The Trust is extremely proud and honoured to have the Taylors as Patrons.