Our Eden was born at 26 weeks 4 days in Wellington NICU.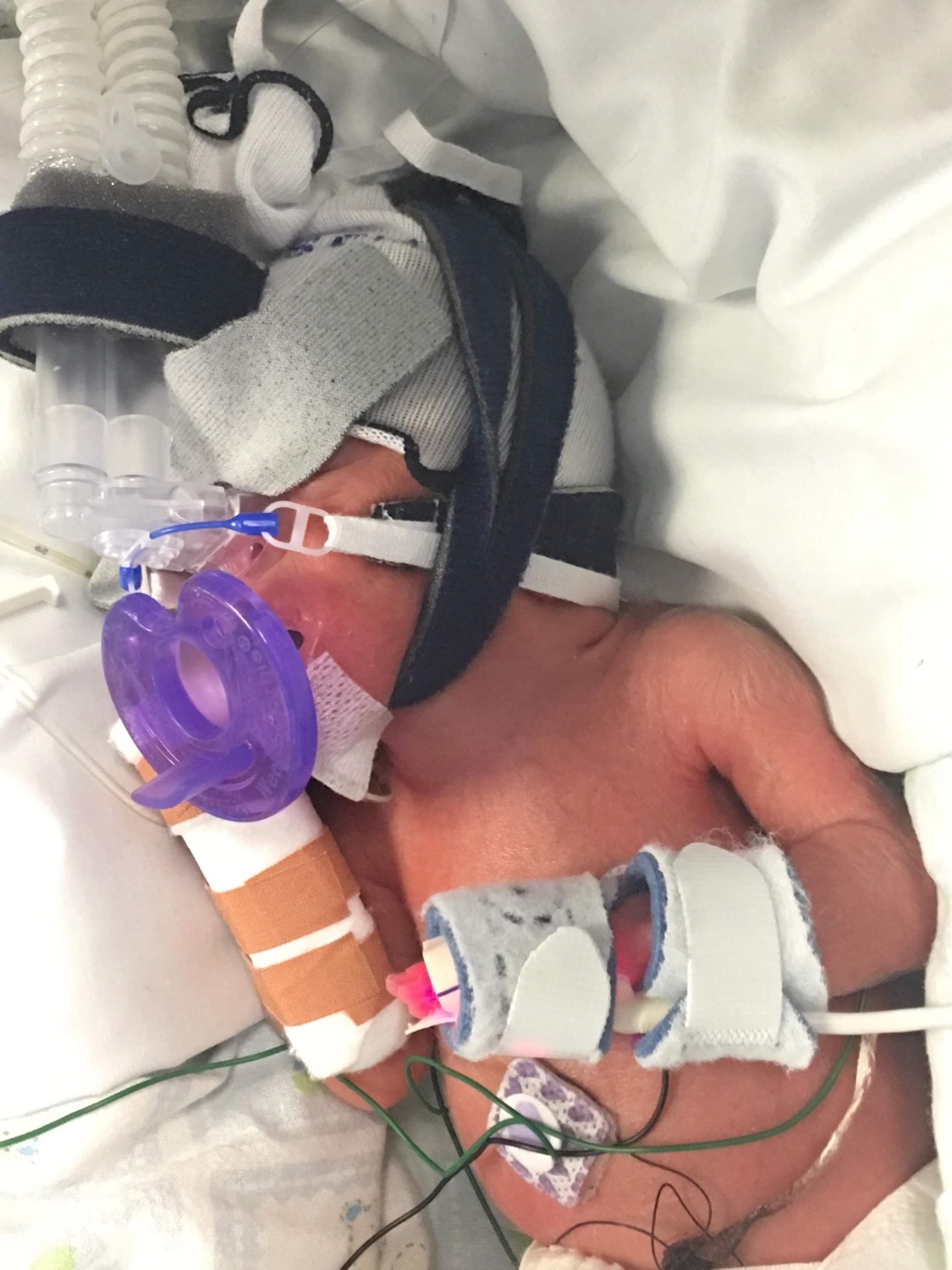 On day 3 Eden was in acute renal failure and almost didn't make it. Eden was never intubated so his lungs were very scarred from breathing on his own much before they are meant to and meant he spent 112 days in hospital before he came home. Over 90 days of those in level 4 NICU.
We are from Feilding so it meant my older child and husband had to do work / Preschool in Feilding whilst I spent 3 months living in Wellington at Ronald McDonald house. Every Friday my husband and older child (4 years at the time) came to spend the weekend with us.
Eden is the biggest delight and his time in NICU changed us forever. I have learnt to find kindness and joy in every moment.
Edens prematurity has had a massive impact on our family for example my ability to work full time when he gets so sick and needs oxygen at home due to his chronic lung disease and the many hospital admissions and transfers to other hospitals including starship for kidney surgeries that worry all of us but particularly our older child. Prematurity doesn't just affect you when your child is born, for some, the effects can last forever. 
Eden is however, worth every moment of worry. The medical teams that support these babies are incredible, and without them we wouldn't be cuddling our sweet four year old today.
He really is our little miracle 
***** Thanks so much for sharing *****
We get a lot of positive feedback from families in a neonatal unit who read these stories and feel strength, hope and positivity knowing that they are not alone going through these experiences and feeling certain emotions.
If you would like to discuss sharing the story of your neonatal journey, we'd love to hear from you. Please email info@littlemiraclestrust.org.nz
If you want to help our support of families going through the stress and anxiety of a neonatal journey, you can donate here.
The Little Miracles Trust provides support to families of premature or sick full-term babies as they make their journey through Neonatal Intensive Care, the transition home, and onwards. We do not receive any Government funding and are entirely reliant on the generosity of individuals, companies and organisations in the form of donations, value-in-kind donations, grants, sponsorship and fundraising events to supplement operating costs and fund our services and initiatives.
As we are a registered charity (CC56619) with Charities Services New Zealand we will send you an IRD compliant tax receipt – this will happen automatically by return email