My name is Kirrily and my beautiful son Elijah was born 10weeks early via emergency C-section but our journey started long before then.
On the 16th March 2022 I was 20+1 pregnant with my fifth baby.
At 1am I woke to my waters leaking then again at 2.30am another gush of waters.
Hubby and I drove 40min to our nearest hospital where I was met by my midwife. She explained to me that baby might not have survived. We listened in and that's when I heard the most beautiful sound my babies heart beat, I know hearing that sound is special but this time it was so much more.
The midwife suggested I continue with my scan appointment which was later that morning. So I went home and anxiously awaited the appointment. Not knowing if I would hear that beautiful sound again.
The scan results showed that there was still pockets of fluid around the baby and his little heart was strong, yes his. We found out we were expecting another boy to add to the 1 girl and three boys we already have.
I was told to go home and take it easy and pretty much just hope for the best. A specialist appointment was scheduled for three weeks time. I sat at home for three weeks anxious and scared. I didn't want to lose my baby and I didn't want my kids to mourn a sibling they never got to meet.
The special appointment came and Baby was growing and there was still pockets of fluid. The specialist asked me to head straight to Whangarei hospital to start my first steroid injections.
Little did I know at the time that would be the last day I was at home before I had the baby.
I arrived at Whangarei hospital and had my first two steroid injections. The doctor there advised me that I'd likely spend the next 9 weeks in Auckland hospital. To say I was overwhelmed was an understatement. Being 4hours away from my 4kids for 9weeks it broke my heart. How would I explain it to my little 2yr old?
Arriving in Auckland I was admitted to hospital where I would have the next courses of steroid injections and antibiotics to prevent infection.
At 24weeks the nurse came to do her routine listen in to babies heart rate and was picking it up at the same rate as mine 80bpm. Within 10min I was surrounded by four doctors and two nurses. They said I'd be going in for and emergency C-section. There I was laying on the operating table about to be put to sleep when the doctor in charge did a scan and said "stop I think it's something to do with the babies heart, I don't think he's distressed we need to keep him inside and figure out what's going on from there". I was minutes away from having surgery and my baby being born at 24weeks when they called off the surgery. They discovered he had a heart condition called atrial bigeminy. A condition that could correct itself.
I spent a further 3weeks in Auckland City hospital being monitored for the fluid I was loosing and monitoring babies heart rate, which we scanned for once a week. On the third week they allowed me to the Ronald McDonald house Grafton Muse. This was such an amazing moment this meant my kids could come and stay. I will forever be grateful to the Ronald McDonald charity.
From there I spent time in and out of hospital over the next 6 weeks, babys heart condition came right on it's on. Family would visit as often as they could. In the last 2 weeks I was in hospital due to the fact I started bleeding. I was rushed to the delivery suite 3times in that period with no outcome of a baby. This was the longest, hardest time of my life. My mental health took a huge hit.
30weeks 1day. I started feeling really sore and uncomfortable and then the pain increased. I was put on the monitor and baby's heart was also looking like he was distressed.
They said with the amount of blood loss that they think my placenta was coming away and I would need to deliver via emergency c section right away. Within half an hour I was about to deliver baby. With my sister by my side. Hubby didn't make it due to the fact he was four hours away.
Elijah Rain
Born 25.05.22
15.08
1550grams
At 30weeks 1day
They let me have a quick look at him before he was taken straight to NICU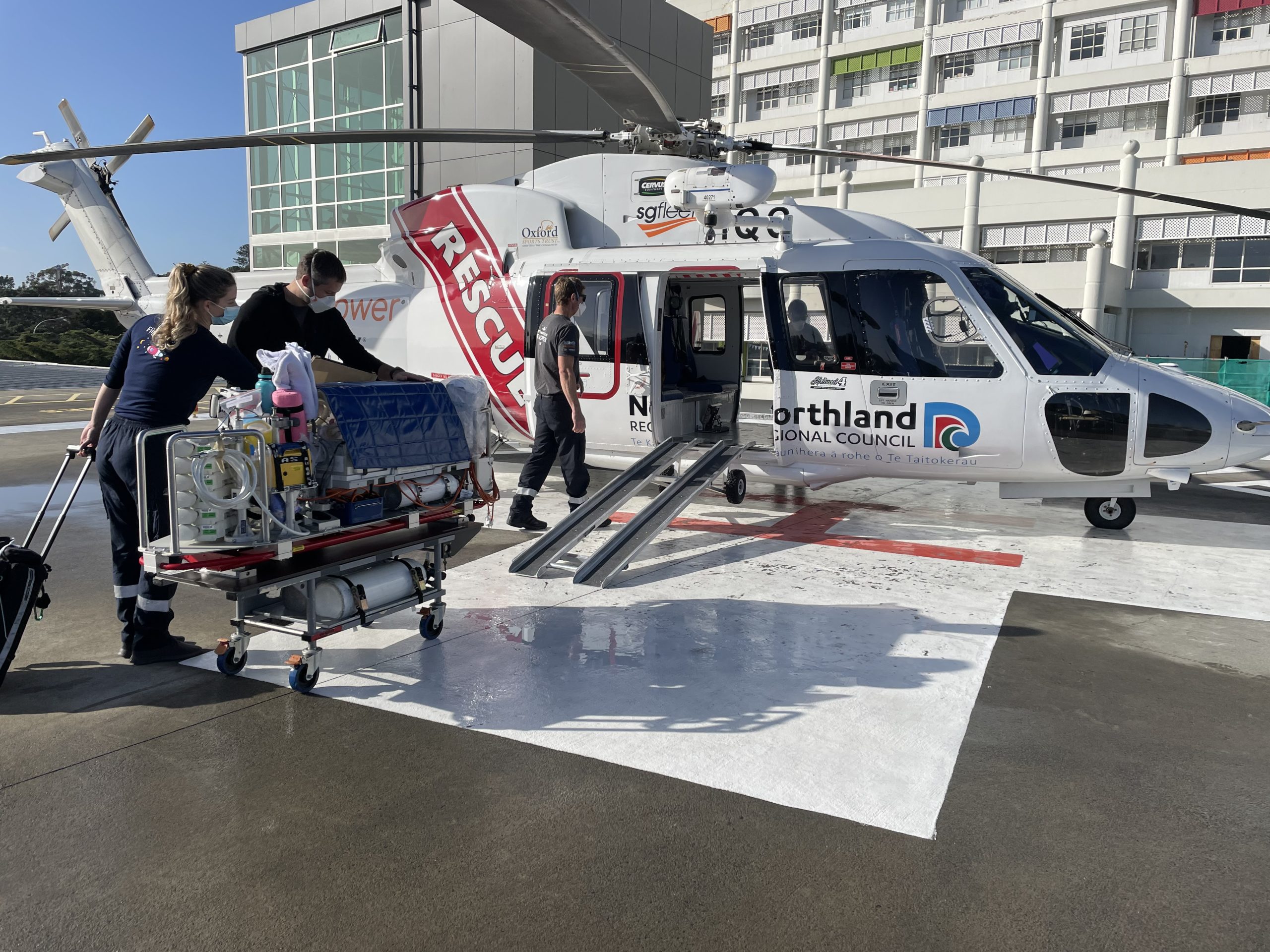 Hubby arrived at around 6pm that night and was able to go see baby straight away in NICU. I was still numb from my epidural. The rules had just changed that day around the number of people who were allowed at the bedside, it changed from 1parent to 2parents. What a relief.
Going into NICU I didn't know what to expect and it was so much harden then I even could have imagined. Seeing my tiny fragile baby was just so overwhelming.
The nurses do such an amazing job but I don't think anyone can prepare you for your NICU journey. All the machines and beeping and wires and monitors. It's frightening but you do get used to it. Elijah was on the CPAP machine and being tube fed.
I was fortunate in the fact that I was able to hold him everyday for a hour or so at a time. Holding my baby I would just zone all the machines out and focus on the tiny little bundle I had cradled in my arms. Moments I'll never forget.
I would arrive at the hospital at 8am and stay till around 6pm having breaks for lunch on hospital grounds. At night returning to Ronald McDonald. Hubby couldn't be with me so I was all alone doing this for our family. The days seemed never ending and the nights lonely. I would cry each time I left the NICU as I felt so helpless for my son. Other babies came and went again.
Each day I grew more confident changing Elijah's nappies and doing his cares.
2 weeks in and we were flown to a hospital two hours closer to home
This was a struggle I'd been in such a routine for two weeks and then to be moved was very nerve racking. The helicopter ride wasn't the nicest experience and the arrival to a new hospital where I didn't know any nurses was scary.
Elijah handled the flight well.
I would spend time at home 2hours from the hospital and travel back and forth. So emotional leaving my son but also this means I get to see my other four children who I'd been away from for 9weeks.
Elijah came off CPAP and went onto high flow. It was so nice to see his little face and his dark hair. Coming of CPAP was a milestone and I was so happy. After a week of being at the new hospital Elijah was able to move out of the incubator into a normal bed, I cried so much with tears of joy.
Days turned into weeks and it seemed to drag on. I couldn't see the light at the end of the tunnel. Elijah started having desaturations in his heart & oxygen rates and everytime he did that, it would set me back in my confidence. Breastfeeding wasn't happening as he wouldn't latch and I was to scared that he would have a desaturation while feeding.
I had no idea that premature babies have desaturations I didn't even know what that was. I found reaching out to the support group on Facebook helped so much with my questions to other mums who had been or were going through similar.
At 5weeks old Elijah came off the oxygen machine. Now just the feeding tube and monitors still on.
First baths and other little milestones like wearing clothes were things I found so much joy in. Even though I had to experience it all alone I held onto them to keep me going.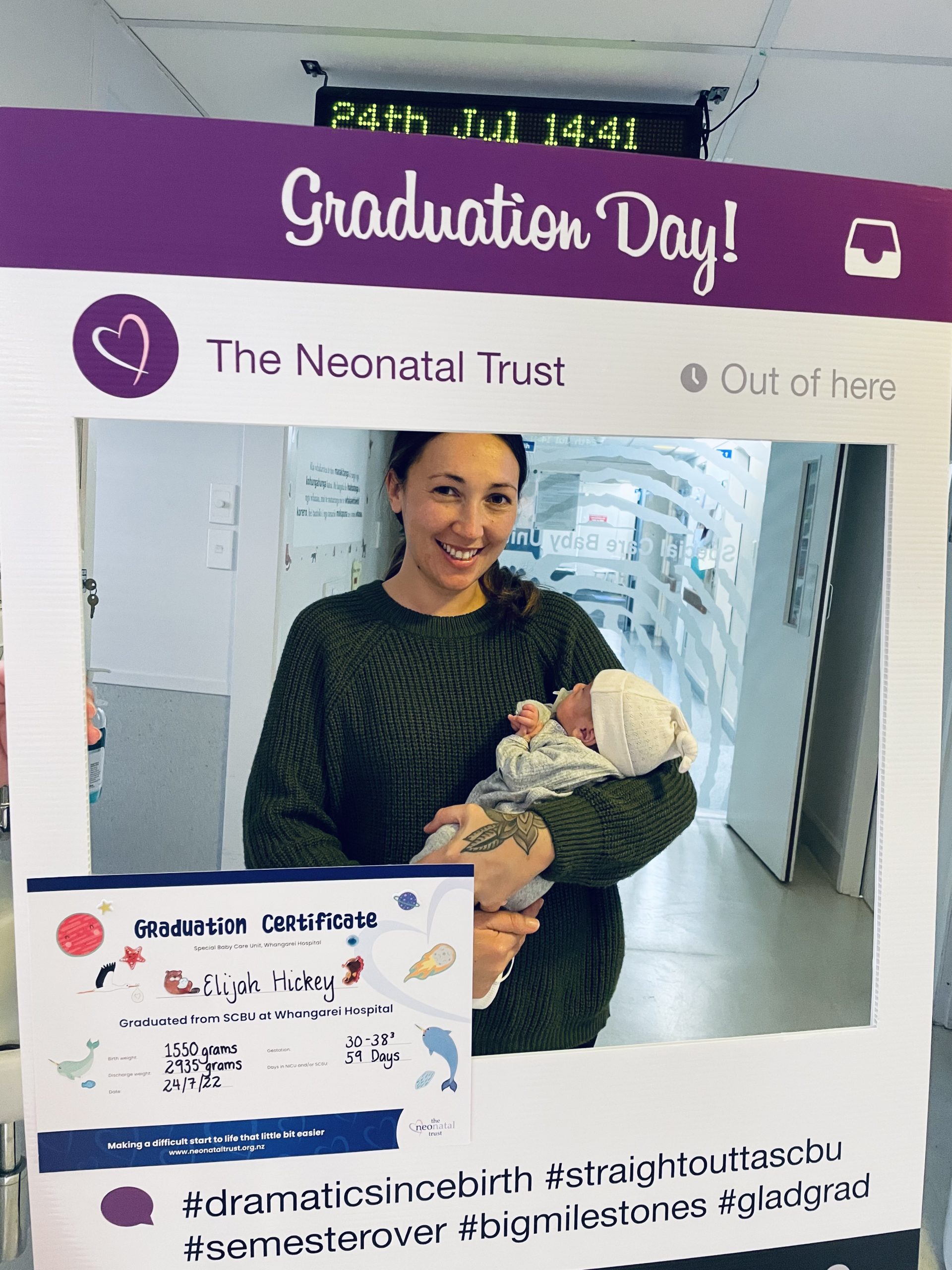 Week 7 talks of going home.
I couldn't believe it. Home. With my baby. I never thought the day would come. All the monitors gone, just a sweet little boy left to cuddle.
We spent two nights with Elijah rooming in next to me and then the big day came taking him home to meet his family after 61days in NICU and SCBU
2hours drive and we were home.
Welcome home Elijah Rain
2935 grams now 8weeks old
We made it
Elijah is now 3months old 3weeks corrected and doing well, growing and gaining weight. He's alert and loves snuggles.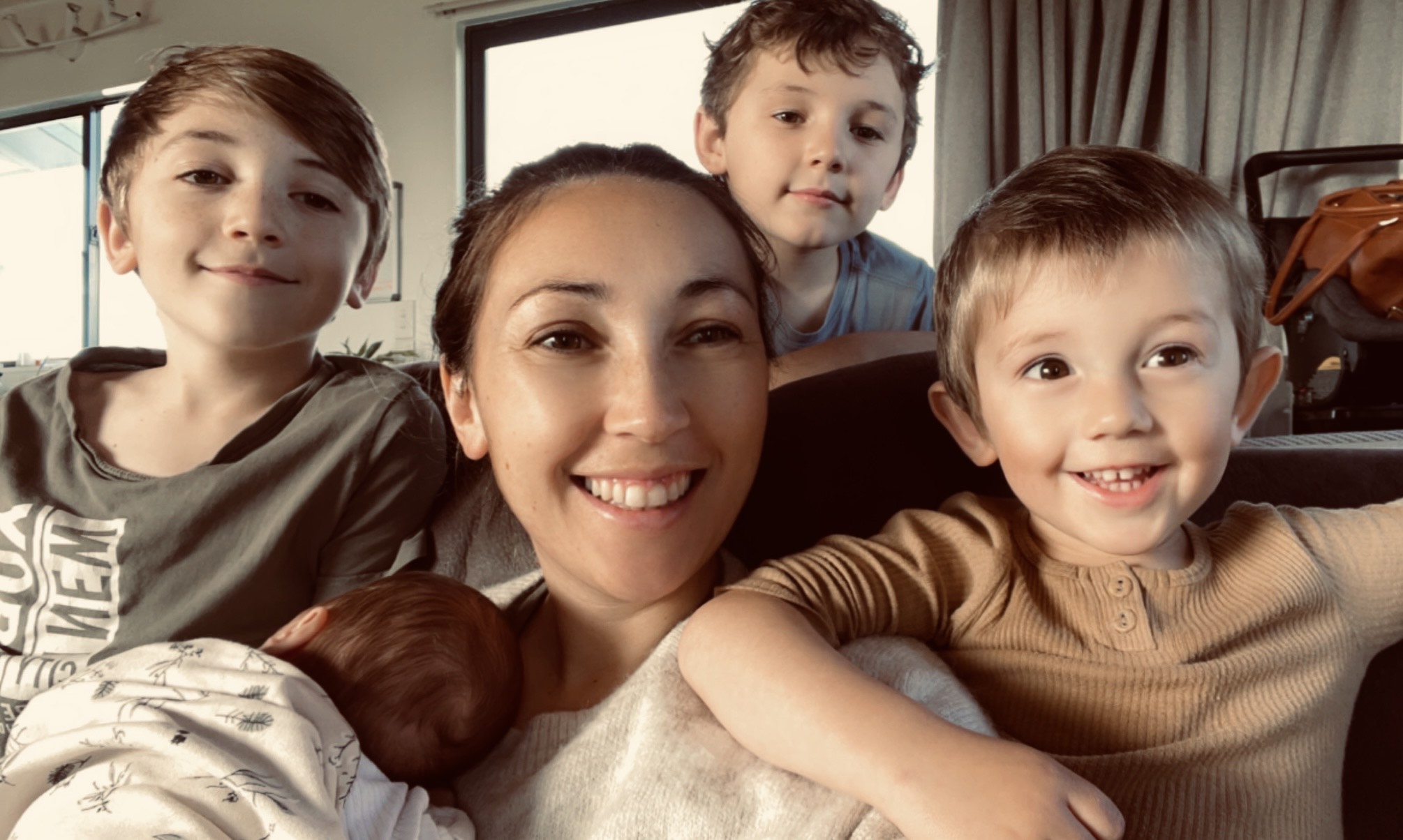 ***** Thanks so much for sharing Kirrily *****
We get a lot of positive feedback from families in a neonatal unit who read these stories and feel strength, hope and positivity knowing that they are not alone going through these experiences and feeling certain emotions.
If you would like to discuss sharing the story of your neonatal journey, we'd love to hear from you. Please email info@littlemiraclestrust.org.nz
If you want to help our support of families going through the stress and anxiety of a neonatal journey, you can donate here.
The Little Miracles Trust provides support to families of premature or sick full-term babies as they make their journey through Neonatal Intensive Care, the transition home, and onwards. We do not receive any Government funding and are entirely reliant on the generosity of individuals, companies and organisations in the form of donations, value-in-kind donations, grants, sponsorship and fundraising events to supplement operating costs and fund our services and initiatives.
As we are a registered charity (CC56619) with Charities Services New Zealand we will send you an IRD compliant tax receipt – this will happen automatically by return email.