The Great 10 for 10 Challenge! 
Throughout these tough times 10% of babies are still being born too soon. To help us support the 10% of families going through a NICU/SCBU we'd like to you to take up the '10for10′ challenge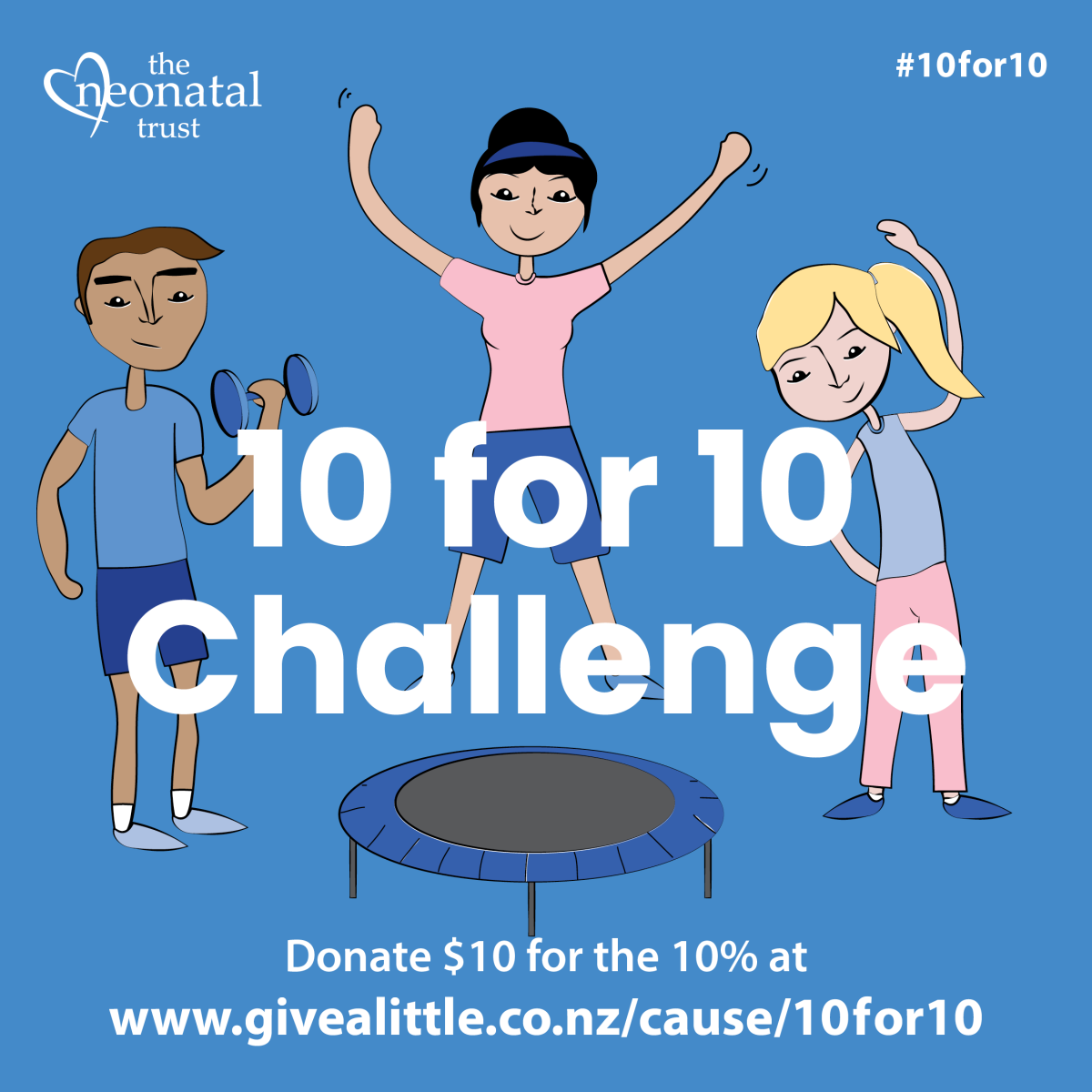 This could be 10 sit-ups and/or pushups for 10 days or walk 10kms over 10 days or practise 10 minutes of yoga for 10 days, it could be anything really!   
Then donate $10 via our Givealittle page and nominate 10 mates each day to do the same.
Not only will this benefit these families, it gets you moving which is great for mental and physical health but it also gives you that feel-good feeling of helping others out! 
We'd love to see the creative ways you and your bubble rise to the challenge – send us your photos and videos either via Facebook or email info@littlemiraclestrust.org.nz and be sure to spread the word!  
Check out our Executive Director, Rachel Friend launching the 10 for 10 Challenge here
Ready, Set Go! 
www.givealittle.co.nz/cause/10for10