The Little Miracles Trust are privileged to present beautiful blankets to 64 Wellington based families this winter thanks to long term supporters, Stansborough.
Stansborough recently held their annual Winter Charity Support Week during the week of 29th June – 5th July, where every sale went towards helping gift a cosy Stansborough Woollen Blanket to a neonatal baby this winter.
Wool is a beautiful natural fibre that importantly is breathable, unlike synthetics and acrylics which can cause a baby to overheat. Babies born early cannot regulate their own body heat and the use of wool is key to ensuring their body can focus on growing and developing.  Stansborough's use of 100% Pure New Zealand wool, is natural and chemical free so perfect for fragile babies. 
We are incredibly grateful to the team at Stansborough for all their support in helping keep so many tiny and fragile neonatal babies warm in 100% wool this winter.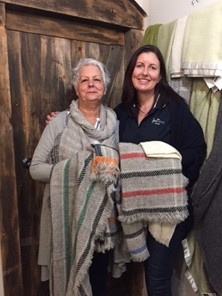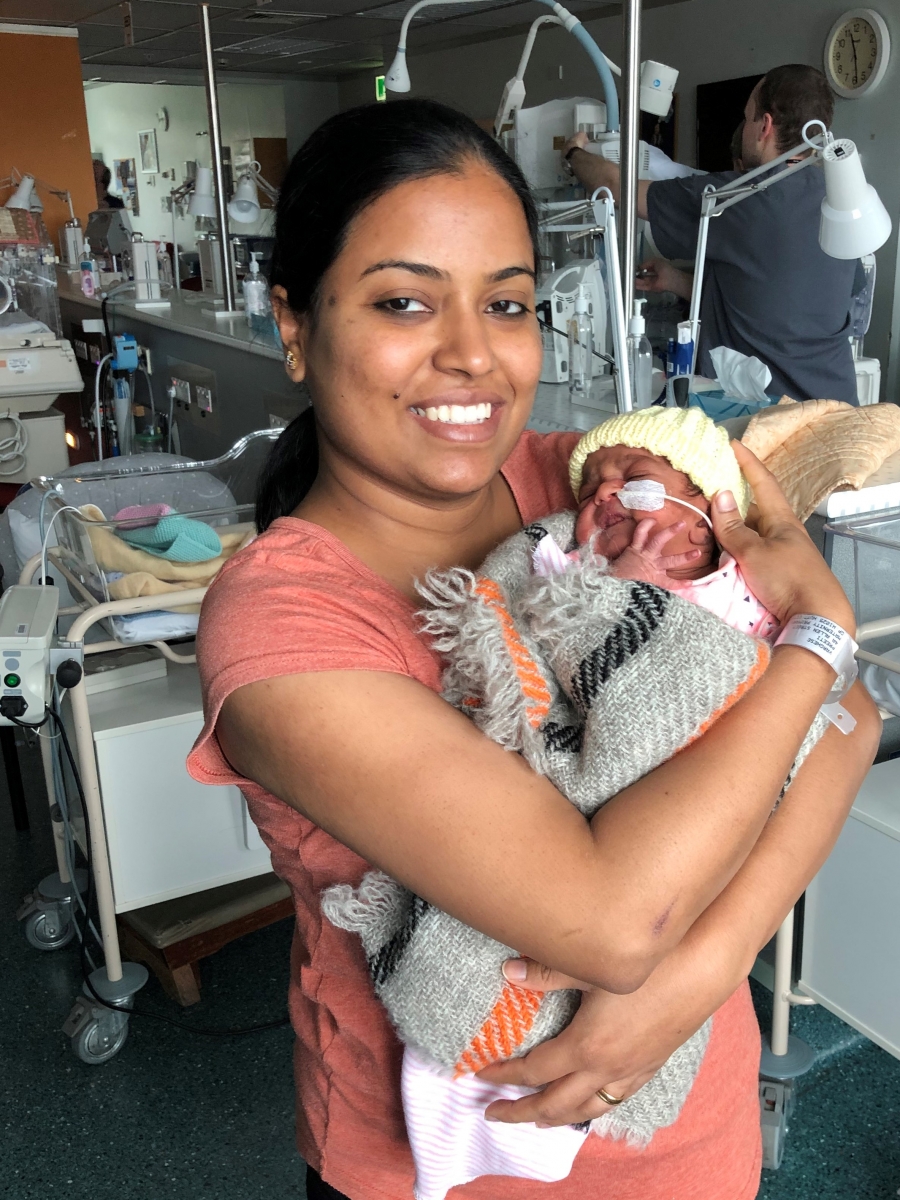 Pictured far left : Cheryl Eldridge from Stansborough with Justine Brooker from The Little Miracles Trust
Pictured left: Baby Georgie Varghese with Mum Preeti accepting the blanket from Stansborough
About Stansborough
Stansborough uses the rarest wool in New Zealand to traditionally create stunning collections of exquisite textile pieces. From growing the fibre to using the skills of the craftsmen on their historic 1890s looms, they weave and design collections for Blockbuster Movies, Interior Designers, Super Yachts, High-end Lodges and VIP/ Corporate Gifting.

They export both nationally and Internationally.  Each piece is individually finished, using breathable textiles that nurture and protect, woven with passion and integrity without the use of chemicals and the rare lustrous grey fibres produce a drape and handle unlike any other.
​They design luxurious blankets, throws, rugs, babywear, accessories and Licensed Movie Costuming, ​traditionally created by artisan craftsmen, on historic 1890's looms in 100% Pure New Zealand, natural and chemical free. Designed so you can cocoon yourself in timeless, environmentally friendly heirloom treasures. 
Check out their absolutely stunning collection here