The Little Miracles Trust were proud to present 6 brand new recliner chairs to the Christchurch Neonatal Intensive Care Unit (NICU) thanks to Alicia Gainsford and her niece Lilly.
Alicia spent months organising 'A Night out for Neonatal' after her niece Lilly was born at 30 weeks, weighing 910gms.  During Lilly's neonatal journey, Alicia spent many, many hours in the NICU unit watching her niece fight to survive
and grow and watched many parents including her own family go through the many emotions involved in a neonatal journey. She heard parents discuss the lack of comfortable chairs in the unit, referenced to the recliner chairs that parents can rest on and use for kangaroo cuddles with their babies. 
Alicia then made two promises to Lilly – when she had her blood transfusion she promised she would start donating blood which she has, and secondly that she would find a way to ensure as many parents as possible would have a comfortable and suitable chair for their long, hard days in the unit.
A Night Out for Neonatal raised more than $43,000 over the course of the evening, which was held at Addington Raceway.  Those who attended enjoyed an evening of dinner, live auctions and listened to some great stories and banter from rugby commentator Grant Nisbett all while supporting an incredible cause and Alicia's promise to Lilly was then fulfilled.  
The new chairs, made in Motueka, feature swivel castors for ease of movement around NICU.  The chairs are made from a hospital grade, hard wearing vinyl  which can easily cleaned to ensure optimum hygiene and therefore reduce the chances of a baby picking up bugs and infections and are easy to put into recliner position.  This is particularly important for women who have just given birth, especially if they have had a caesarean or a difficult birth.
Neonatal Nurse Manager Debbie O'Donoghue said "We are very grateful to Alicia for making a difficult time that bit easier for families"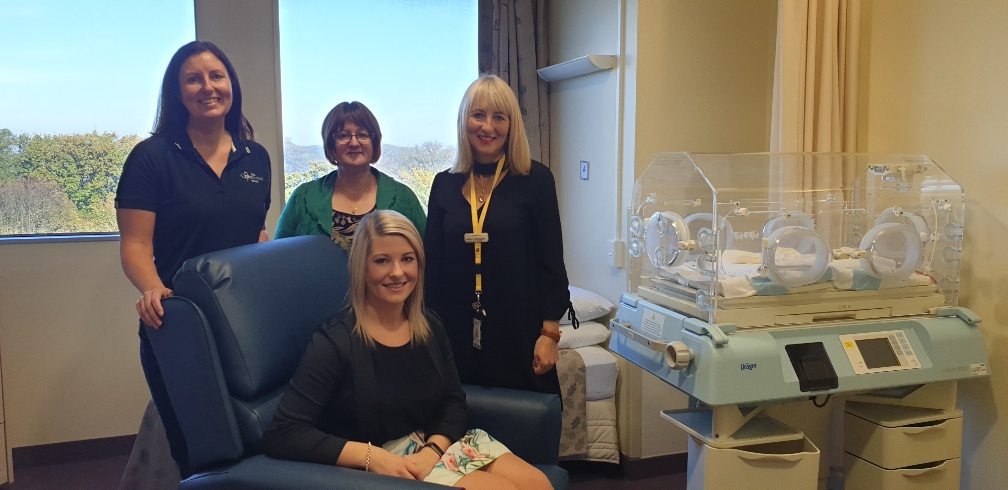 The funds raised saw an initial 6 chairs donated to the unit immediately with another 12 more to be ordered as needed.  Further, a donation was made to support the neonatal research of Dr Max Berry and her team.  
Pictured  (L to R): The Little Miracles Trust representatives, Justine Brooker & Sally Gregory, Neonatal Nurse Manager Debbie O'Donoghue and Alicia Gainsford (seated) 
KANGAROO CUDDLES
Kangaroo cuddling (skin-to-skin cuddles) is great for both parents and their babies. Babies generally improve when they're being held by their parents and multiple studies have proven that it has a number of benefits for parents and for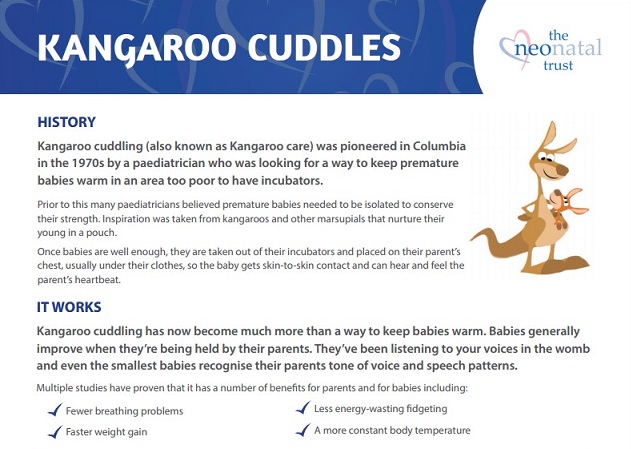 babies including:
Fewer breathing problems
Faster weight gain
Less energy-wasting fidgeting
A more constant body temperature
To learn more about Kangaroo Cuddles, head to this page. (Our Support resource available here as a PDF)
THANKS!
Thanks to Alicia and all the sponsors and attendees of A Night Out for Neonatal.  Your support will enable us to help make a difficult start to life that little bit easier for neonatal families.