As told by mum Lisa
Chelsea is our little miracle.
After 4 years and 3 rounds of IVF we were lucky to finally get pregnant.  I had a very eventful pregnancy with multiple stays in hospital with hyperemesis gravidarum (severe nausea and vomiting). At 29 weeks I went into preterm labour on a Friday afternoon while at work and then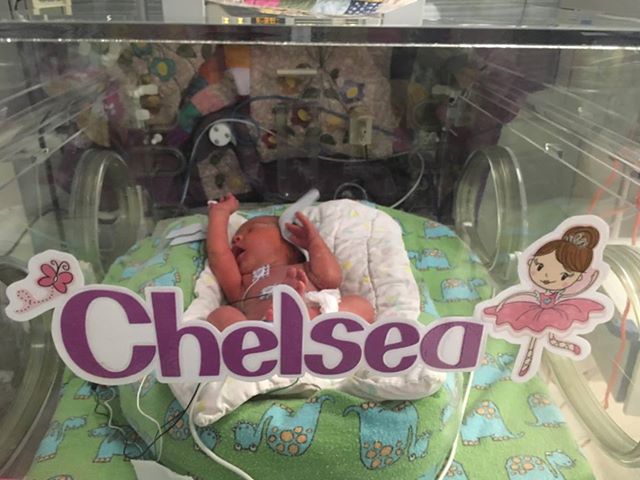 spent a week in hospital while they stopped my labour three times. During this time, I was given steroids to help Chelsea's lungs develop and we had a tour of Wellington Neonatal Intensive Care Unit (NICU).  I finally got discharged after a week and our obstetrician thought we were in the clear and would make it to full term.
However, just 2 weeks later my waters broke at 5am on Sunday morning.  Chelsea was born at 11.27am at 32weeks gestation.  I got a quick cuddle while her cord was cut before she was taken by the NICU doctors.  She weighed in at 2.2kg, but was full of fluid.  The doctors tried for hours to get an IV line inserted, but couldn't because of all the fluid, so they ended up going through her bellybutton and because of that we couldn't hold our baby yet.  Luckily the steroid shots from 3 weeks early had helped her lungs to develop and she only needed 18 hours of  CPAP (continuous positive airway pressure).
Chelsea lost a lot of fluid in the first 2 days and ended up weighing 1.9kgs.  I got my first kangaroo cuddle on the second night.  I couldn't believe how tiny she was. We learnt to do her cares and feed her through a tube since she was still too early for her to be able to suck properly.
Once I was discharged we settled into a daily routine.  We realised how lucky we were that Chelsea was healthy, and the only reason we were there was because she was born early. After a week she graduated from an incubator to and open cot and got to wear clothes for the first time.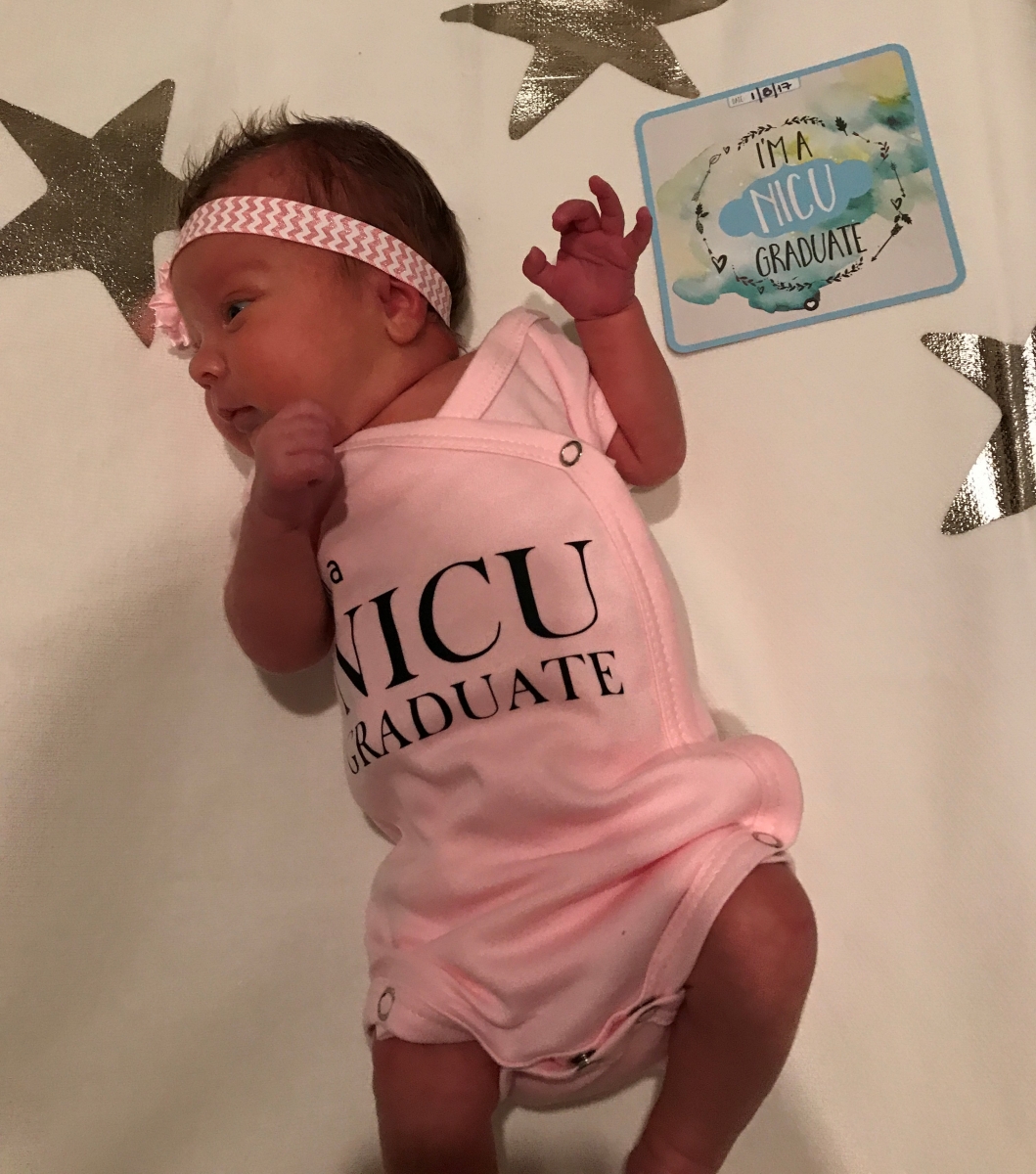 After 23 days we got to take her home, a whole month before her due date.
We are so grateful for the people in the Wellington NICU. The nurses, doctors, homecare staff and the lovely ladies in the office from The Little Miracles Trust. The parents in there are so strong and the bond you share with them is something special.
Almost 14 months on and Chelsea is a happy little firecracker. She started swimming with Water Babies almost a year ago when she was still a small baby and it's amazing to see how far she has come.  She loves the water and splashing even knows to shut her eyes before swimming under the water when she hears "Chelsea, Ready, Go".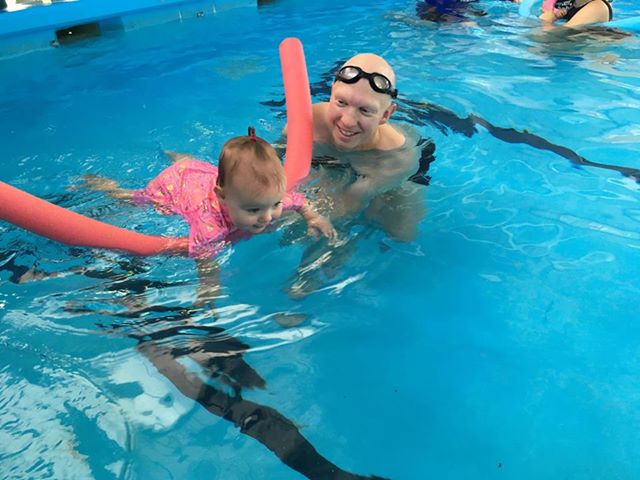 ** Thanks for sharing your story Lisa! ***
We get a lot of positive feedback from families in a neonatal unit who read these stories and feel strength, hope and positivity knowing that they are not alone going through these experiences and feeling certain emotions.
If you would like to discuss sharing the story of your neonatal journey, we'd love to hear from you. Please email info@littlemiraclestrust.org.nz 
********************************************************************************************
Did you know The Little Miracles Trust is proud to be supported by Water Babies?
During the week of 3rd – 9th September 2018 they'll be running a 'Splashathon' for The Little Miracles Trust – a fun, themed event where they invite their parents and babies/toddlers to dress in fancy dress and to get sponsorship for their baby/toddler.  There are fantastic prizes on offer for the best dressed baby boy/girl, Mum and Dad and for the families who raise the most money!
You can read more about it on this page
********************************************************************************************
Support resources
In Chelseas story above, Mum Lisa wrote about having Kangaroo Cuddles with Chelsea.  This is one of the things parents can do to help bond with their baby whilst in the unit. 
You can read more about Kangaroo Cuddles and how it helps on this page