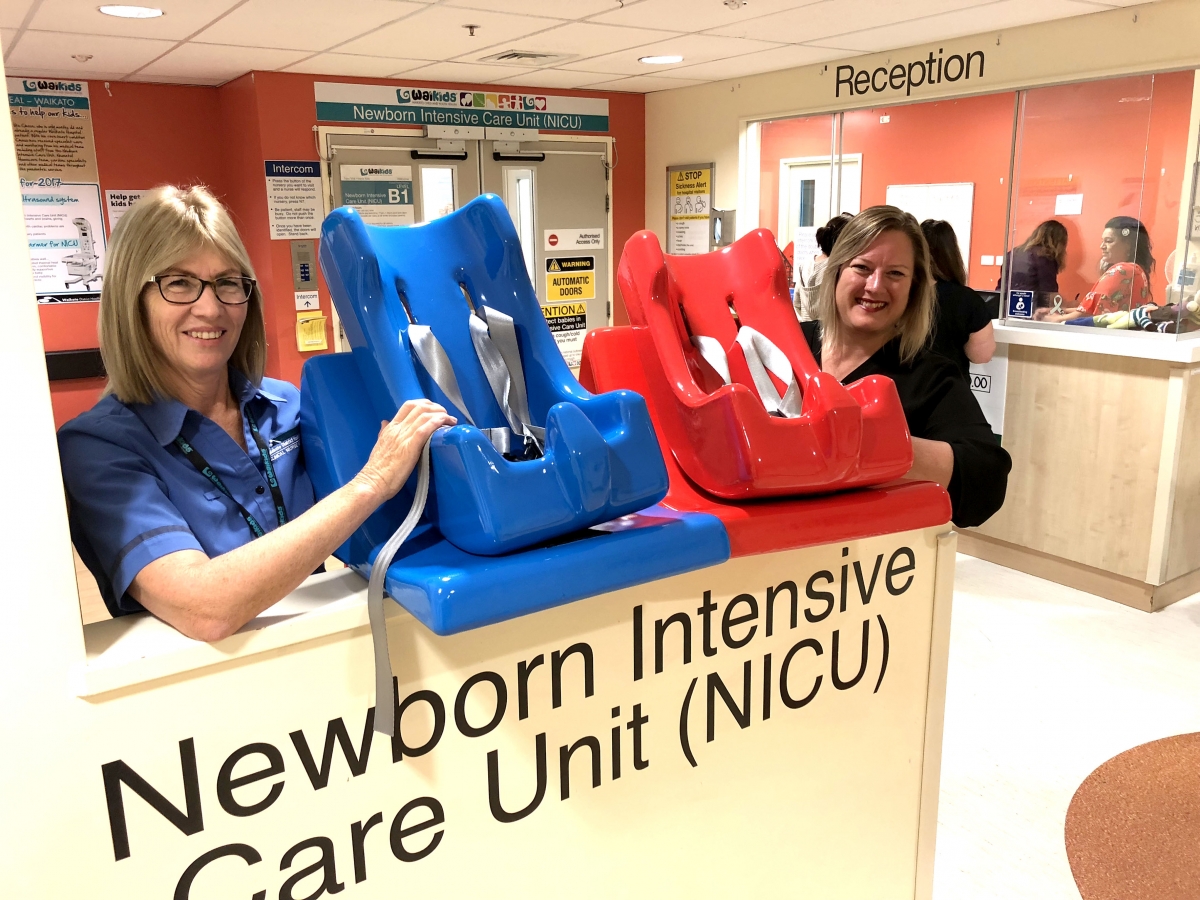 New Tumbleform chairs for The Waikato NICU
The Little Miracles Trust has donated three Tumbleform chairs to benefit parents going through a neonatal journey in Waikato Hospital's Neonatal Intensive Care Unit (NICU). Pictured to the right is Regina Marais, Chairperson of the Waikato branch of The Little Miracles Trust, handing the chairs over on behalf of the Trust:  
"It is an absolute pleasure to be able to provide these for NICU babies knowing that they will be helping to make a difficult start to life a little easier along the way."
Pictured with her (on the left) is NICU homecare nurse Tracy Thompson who stated:
"Thank you for making things a lot easier for those babies and their families who will benefit immensely from your donation. These tumbleform chairs make such a huge difference for infants going home from NICU who still have a naso-gastric tube in."
To feed with a naso-gastric tube babies ideally need to be upright and not hunched over which can put pressure on the top of the stomach causing gastroesophageal reflux. Reflux occurs when digested milk with stomach acid in comes back up into the oesophagus causing burning pain. This is very common in premature and medically fragile babies where the muscle that closes the opening at the top of the tummy is weak. Tumble form chairs provide the perfect sitting position to allow safe feeding and reduce reflux. Babies remain sitting upright in the chairs for a while after they are fed to allow time for the milk to move out of the stomach into the small bowel. The chairs also allow close contact from the mums and dads during feeds so they can make feeding a positive experience – despite using the NG tube.
The chairs will be lent out to any infants going home from NICU.
Read the full article on the Waikato DHB Newsroom
*****************************************
Our support of families
The above is one example of how we support neonatal families.To view a number of other examples, you can view this gallery.
If you know someone on a neonatal journey at the moment, please ecourage them to check out our Support documents.  Our support and education materials have been created with the help of graduate parents of a NICU and/or SCBU, and include:
For a list of all support documents, head to staging.littlemiraclestrust.org.nz/support
Can you help?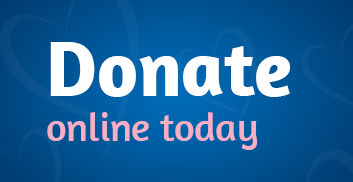 Donations to help us deliver more support to families going through the stress and anxiety of a neonatal journey can be made here.