Last week we had the privilege of working with One Percent Collective and hosting an evening event in the wonderful BizDojo Wellington. The terrible weather was soon forgotten with the BizDojo heatpump heating the event space and warm HELL pizza greeting guests (Thanks HELL!). The guests were then treated to three fabulous people talking about what motivates them, and why they do what they do. 
Below is an overview of the generous speakers. However, before then, we've got the privilege of hearing the view of someone who was there. . .
In Ryans words
Not just talented with the guitar (and his beautiful voice), Ryan has a way with the written word. The following link goes to the blog post 'Stuff that matters' that Ryan Edwards wrote after experiencing the evening:  ryanledwards.wordpress.com/2017/07/13/stuff-that-matters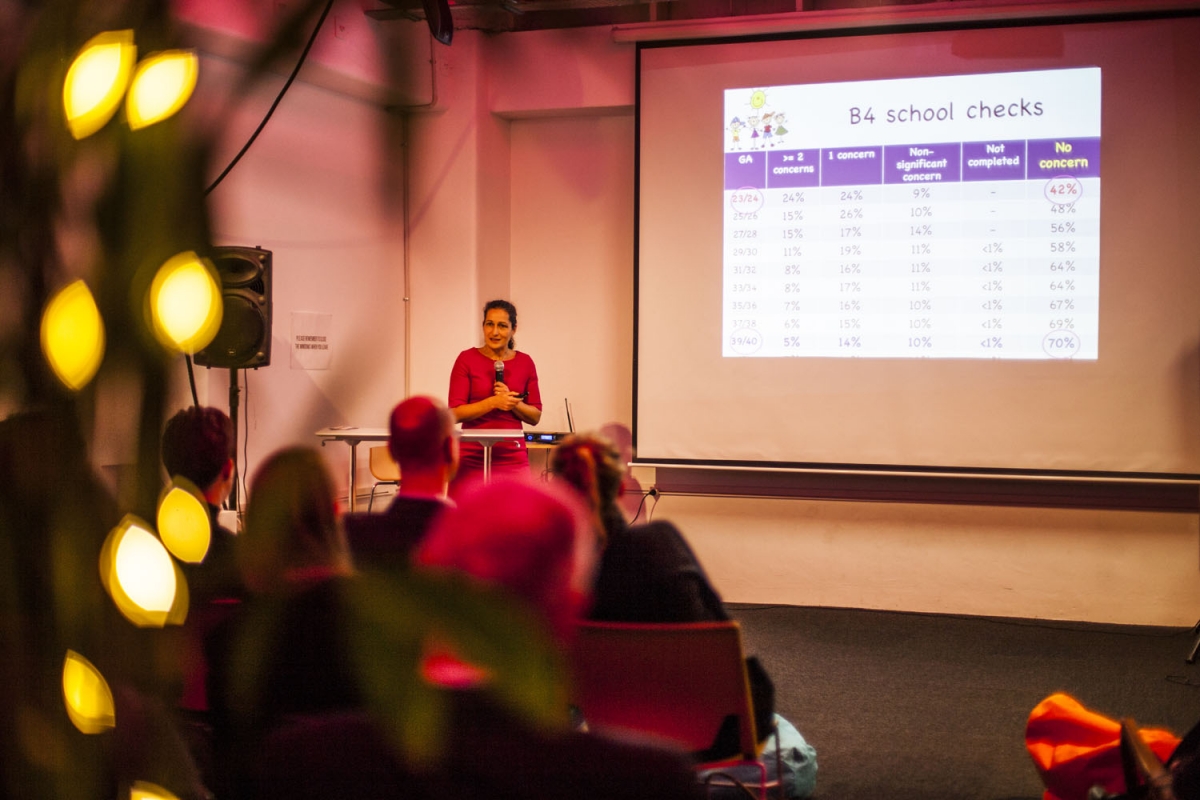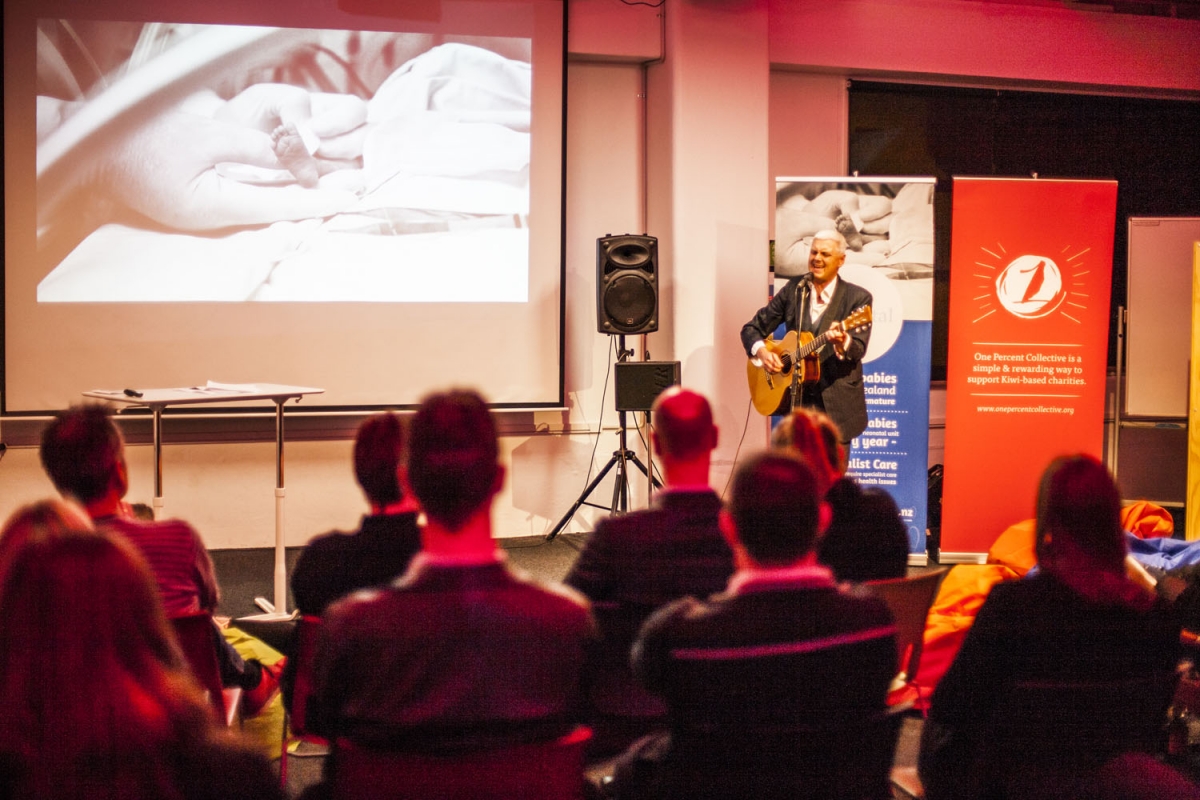 The speakers
First up was Dr Max Berry – a world class professional who is leading research that is enhancing the care of neonatal babies. The Little Miracles Trust has supported numerous studies undertaken by Dr Berry and her team. On the night we learned about the wonderful studies underway You can learn more about the great neonatal research underway here.
 
The talented and very funny Emily Writes then talked us through her journey to writing a #1 best seller, and the importance of family. Emotions mixed with humour, it was a masterclass in the art of engagning an audience through storytelling. To learn more on the #1 Best seller 'Rants in the Dark', and perhaps purchase one for yourself or a friend, head to www.emilywrites.co.nz
Also, to keep in touch with the parenting insights and generally wonderful words of Emily Writes, you can follow her on:
The wonderfully gifted Ryan Edwards wrapped up the night talking about his approach to helping others and community support and then sang two beautiful songs.
One of these is the wonderful 'What you don't know'. Written about a neonatal journey, you can listen to this beautiful song and read the words here: ryanedwards.bandcamp.com/track/what-you-dont-know
One Percent Collective
It is our absolute privilege to be involved with the team at the One Percent Collective.  The support they provide to us is incredible and enables us to deliver our support to families undergoing the stress and anxiety of a neonatal journey.
One Percent Collective have a unique and fresh model for supporting charities, looking to combine an easy process with flexibility of choice – all underpinned by raising awareness of giving and the charities they support. Their model is perfect for The Little Miracles Trust as it means we can focus more of our time on enhancing and our delivering support to families.  They help us craft and publish stories to raise awareness. Here's an example of a Neonatal Intensive Care Unit (NICU) story shared with their network of thousands of people www.onepercentcollective.org/stories/one-year-later
To learn more about their 'giving evolution' check out details of the great One Percent Collective model here (We've also added a couple of graphics below).
 
A HUGE thanks to all the One Percent Collective Donors, Staff, Supporters and Board – plus all those generous organisations and people who support their great events, information sharing, and all that they do!
 
How the One Percent Collective model works
If you'd like to consider supporting The Little Miracles Trust through the great One Percent Collective model, learn more about how it works below.
It's really as simple as 1, 2, 3 and in the example below we've shown a wonderful donor splitting their donation between The Little Miracles Trust and Bellyful. The second graphic shows some of the many benefits of the One Percent Collective model. 
Want to learn more?  Head to www.onepercentcollective.org/