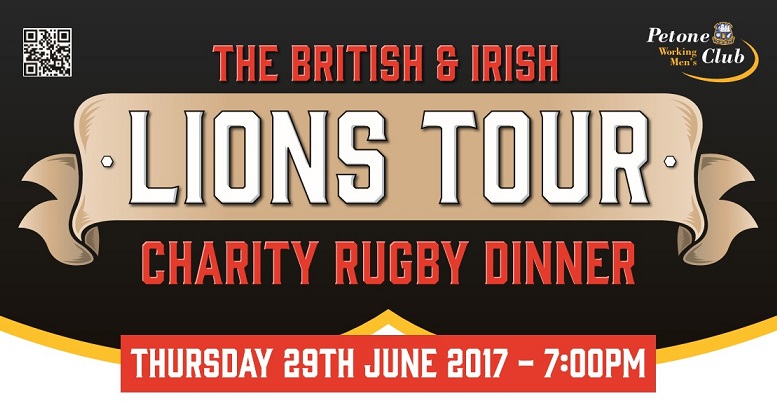 The Little Miracles Trust are very excited to be supported by the Petone Club at a very special event next month.
Alongside Te Omanga Hospice, The Little Miracles Trust have been selected as the recipent charities for their Lions Tour Charity Rugby Dinner, that is being held on Thursday 29th June. Come along and enjoy a night full of banter, laughs and great stories from some of New Zealand's most well known rugby personalities – John McBeth MC's the night featuring Christian Cullen, Keith Quinn, and Grant Nisbett. 
Tickets are just $75.00 and include a 3 course buffet dinner and two drinks. View more details here or this Facebook event. 
We are extremely grateful to the Petone Club for selecting us as one of their charities to support and we're looking forward to a great evening!
Can you help our fundraising efforts?
During the evening an auction will be held with the profits being split between the two charities and we are currently sourcing auction items. If you, or anyone you know, may be able to help with an item for auction please contact us on info@littlemiraclestrust.org.nz 
Items that have created excellent interest in the past include:
great packages for a weekend away (we can package up accommodation, tickets to events, entertainment options, etc)
unique behind the scenes experiences
sports memorabilia