FROM INCUBATOR TO DONATION BOX (AND AWARENESS RAISING)
In a great display of community support, Sydenham based Award Plastics and Displays, have helped The Little Miracles Trust produce a very unique donation box.
An incubator from the Christchurch Neonatal Intensive Care Unit (NICU) had recently come to the end of service. The idea was hatched to produce a unique donation box to raise funds for supporting families on a neonatal journey. In addition, its size and very visual nature will help to raise awareness of the incidence of prematurity and health issues at birth.  A visit to the team at Award Plastics and Displays was instantly met with a favourable response to the request for help.
Ross Hall, General Manager, said they'd be happy to help, stating "We're very happy to donate our time and skills to help this worthwhile charity with their project". 
 
He added, "we've had many interesting challenges over the years and this is certainly one of the more unique pieces we've done".
The enhancements made as part of the conversion included:
•    Cutting a hole in the top of the incubator for money to go through
•    Securing the incubator, as it had doors in the sides for Doctors, nurses and parents to have access to the baby inside
•    Adjusting a panel that hangs from the ceiling of the incubator. Holes were cut in it to allow items to hang from it – to add visual appeal and also raise awareness.
As tends to happen with the prevalence of neonatal journeys (5,000+ per year in New Zealand, and 800+ in Christchurch each year alone), the team at Award Plastics and Displays knew of someone who had a child in a neonatal unit.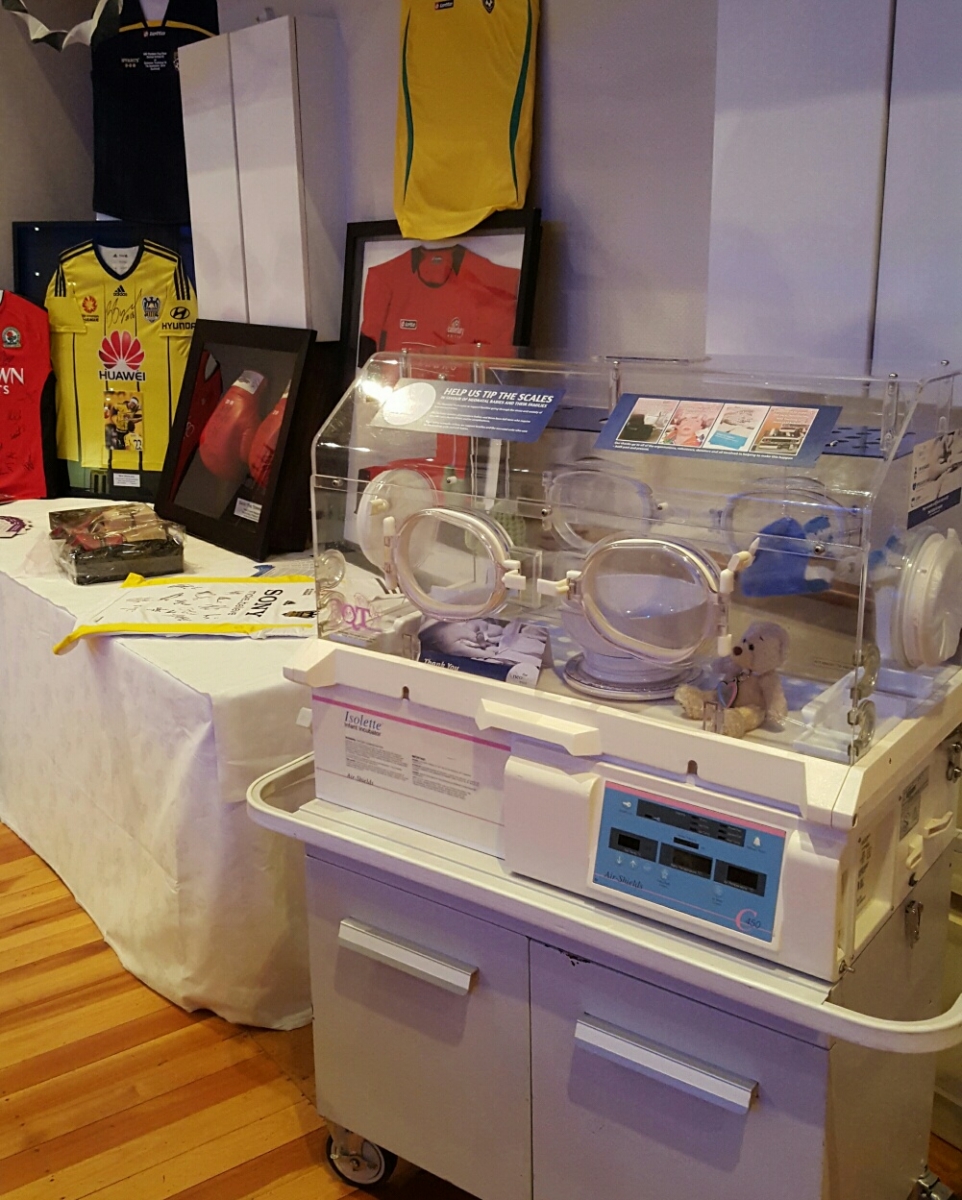 The picture to the right shows the incubators debut. This at the Ben Sigmund 'Fully Committed' event hosted by the great team at Cashmere Tech FC. For the months of June and July 2016 it will be at Spectators Bar & Bistro at Addington Raceway. From 1 August onward we'll be seeking placement opportunities for the incubator donation box – keep an eye on The Little Miracles Trust updates on Facebook and Twitter to learn more. We're targeting events with large visitor numbers, so if you have any ideas we'd love to hear suggestions at info@littlemiraclestrust.org.nz 
A HUGE THANKS 


Our sincere thanks go to Ross and the entire team at Award Plastics and Displays for your support of The Little Miracles Trust. It is greatly appreciated and will help us to continue to support parents going through the stress and anxiety of a neonatal journey.  We couldn't provide our support without examples such as this great company giving back to the community. Thank you!
www.facebook.com/awardplastics
 
* 800+ babies go through the Neonatal Intensive Care Unit (NICU) in Christchurch hospital every year 
* Many babies go through the Christchurch NICU from outside the region who need specialist care
* Overall, 5,000+ babies are cared for in a neonatal unit each year in New Zealand.  These being the 1 in 10 babies born early each year along with those full-term babies who have illness or complications that require specialist care.