As told by mum Jodeane
This is Devon & Lincoln's story. Born at 23 weeks and they beat the odds.
On 10 April 2010, I started suffering from back pain. I went in to the Hutt maternity ward to be told my membranes were bulging. I was also told that I was already in labour and that the possibility of saving the boys was rather slim as I was only 22 weeks and 6 days pregnant.
I was then transferred to Wellington Hospital (The fastest ambulance ride I have ever been on).  They administered some drugs/medication to stop the labour and had the neonatal people come and talk to us about the boys' chances of survival at 23 weeks. Despite everything that was told to us, I decided I wanted to do everything possible to give my boys a chance to live, leaving the rest to them/in God's hands.
The next day, on 11 April, it was my 23rd week. Unfortunately, I went into labour again and I thought since I had made it this far, the boys' chances of survival would be hopeful. Around 2am in the morning, Devon made his entrance into the world. He was intubated and taken to NICU.  Labour stopped for a while and restarted later in the day. Just after midnight, Lincoln also made his entry into the world giving the boys their own birthdays. He was also intubated and taken to NICU to start his journey.
This is when our roller-coaster ride began, our 7 month long neonatal journey.
Lincoln was trialled off C-pap at a few days old and had to be re-intubated. And Devon was the same as Lincoln. However, it took a lot longer to get Devon off the ventilator and on to Bubble C-pap. With the help of steroids, Devon finally managed it at a month old.
I got my first hold of Lincoln on Mother's Day and Devon just over a week later. It was the best feeling in the world to finally have my amazing little fighters in my arms. It was worth the wait no matter how long it took to get there. We had our moments where it felt like we were never going to walk out the door but every little thing was another step closer.
Each of the boys received 12 blood transfusions and after each blood transfusion the difference in them was incredible. We also had our days where the boys were unstable and we could not touch them. The boys were given brain scans and we were so very lucky that neither of them had any brain bleeds.
One thing that really helped me was to celebrate everything they achieved, no matter how big or small; whether it was getting to 1kg or the oxygen level being slightly decreased. I made sure I had it all written down.
By late June, the boys were stable and big enough to move into a thermacot which meant I got to dress them in their tiny little clothes and it began to sink in that my boys were coming home. We were getting closer and closer to walking out the door.
Our next hurdle was our transfer to the Special Care Baby Unit in Lower Hutt and as much as it meant being closer to home, it also meant leaving behind everything we had become used to and all the friends we had made and met. We had to get used to being a step down from the Neonatal Intensive Care Unit.
On 7 July 2010, we left the comfort of NICU and headed towards SCBU in Lower Hutt. It is hard to believe that there were two little boys in there.
We headed into unknown waters and a new part of our journey began. After our 3 long months in NICU, we were now able to be a lot more hands on, getting feeds ready or getting the twins in and out of their cots ourselves.
The twins both had trips back into Wellington Hospital for suspected NEC and hernia repairs. Devon also had a Nissen Fundoplication and a Mickey Button fitting.
When the twin boys returned to the Hutt Hospital from Wellington Hospital, I stayed/roomed in with the boys for 3 weeks, learning the steps to do NGT feeding and how to feed Devon through his Mickey Button and to adjust his oxygen levels.
On 1 November 2010, my beautiful boys and I walked out of the SCBU doors for the final time and we began our journey home where they have thrived. Lincoln's NGT came out after 3 weeks and Devon was off his oxygen after a month.
Today, as I write this, they are both happy healthy 7 years old boys. Yes, it took me 7 years to write because it is hard to think back over all the things we went through but at the same time, I do so with pride.
Pride of how hard we fought and how strong they were then and still are today. What an amazing journey we have all been on and come through, especially my lovely boys. Today, Devon has high frequency hearing loss and some slight learning delays, but I can vouch that they are happy and the reason they are here now is because I gave them the fighting chance.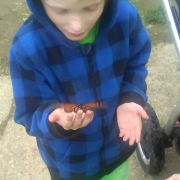 *** Thanks for sharing your story Jodeane***
We get a lot of positive feedback from families in a neonatal unit who read these stories and feel strength, hope and positivity knowing that they are not alone going through these experiences and feeling certain emotions.
If you would like to discuss sharing the story of your neonatal journey, we'd love to hear from you. Please email info@littlemiraclestrust.org.nz 
From the story above:'
Skin to skin 'Kangaroo Cuddles' are great for both your baby and also the parents. Learn more about this great practice here: Kangaroo Cuddles overview
Having a blood transfusion is not uncommon for neonatal babies. Read about our support of NZ Bloods 'Missing Type' campaign, and blood in a neonatal context here
Interested in how The Little Miracles Trust supports families going through the stress and anxiety of a neonatal journey?  
Here's a gallery of support examples.