In May 2014, the Dunedin NICU were "delighted and humbled" to be the recipient of a newborn 'Baby Sim' simulation doll.   This "hi tec" baby doll is able to be programmed with scenarios which enable all the neonatal staff to witness clues and consequences…    almost as in real life.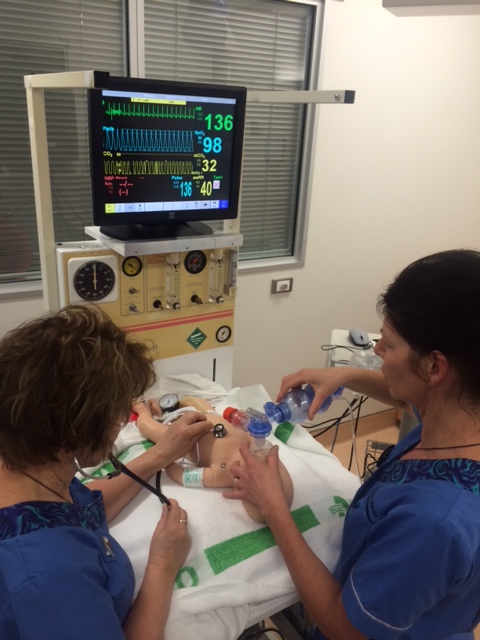 The simulation doll was purchased using funds raised from The Little Miracles Trust (Otago) Ball in 2013.   This donation from The Little Miracles Trust (Otago) made up 50% of the purchase price and the other 50% was very generously donated by the Community Trust of Otago and The Trusts Community Foundation. 
By using the Baby Sim, staff in the NICU can progressively build competence through deliberate practice and feedback. They are able to practise skills in a controlled environment whilst increasing their assessment and decision making abilities.
The Baby Sim comes complete with a full array of hemodynamic monitoring which is able to be displayed on an accompanying monitor which is also set up to simulate what a nurse/doctor would encounter in a real life situation.
"We are extremely grateful to The Little Miracles Trust (Otago), The Community Trust of Otago and The Trusts Community Foundation for this wonderful donation that will make a real difference to the lives of babies entrusted to our care." Jan Seuseu, CNM Dunedin NICU